Finally, Realme released the Realme UI update for Realme 3 Pro & Realme XT users, this new update brings a lot of new features and changes the previous ColorOS to Realme UI. Now Realme will give all its upcoming updates on its new Realme UI in the future. And the Realme UI update you get is based on ColorOS 7 with Android 10. Today we will talk about the new features of Realme UI that have come in Realme 3 Pro & Realme XT.
Realme 3 Pro & Realme XT Realme UI Android 10 Features
#1. DARK MODE
Realme UI comes with Android 10's system-wide dark mode which turns the user interface dark.
Go into the Settings menu of your Realme device.
Scroll down and you will find Display settings and select this option.
Now you will see Dark Mode.
Select the option and you can toggle the Dark mode in the device.
You can also schedule Dark mode and enable it for third-party apps.
Once it is enabled, you can see that all the system-wide settings and apps will have a dark theme or dark mode.
#2. CUSTOMIZE ICONS SHAPE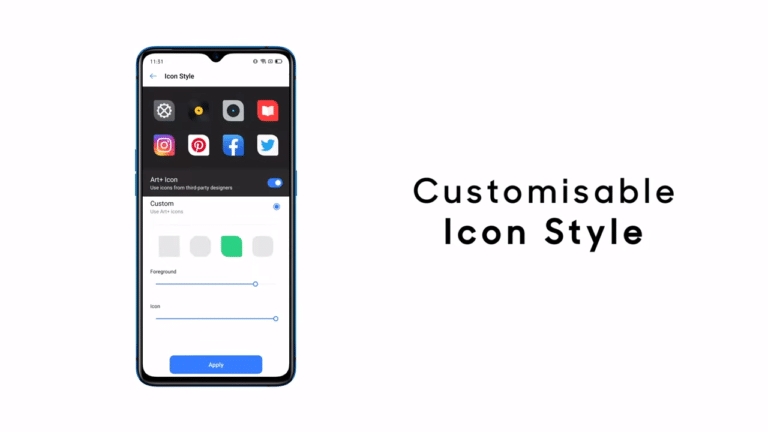 Realme used this feature from Realme UI and added the icon customization in the settings menu. You can go to Home screen settings and there you will find the icon style option. Inside there you will find a bunch of options to change the shape, size, and appearance of the icons.
#3. ANIMATED WALLPAPERS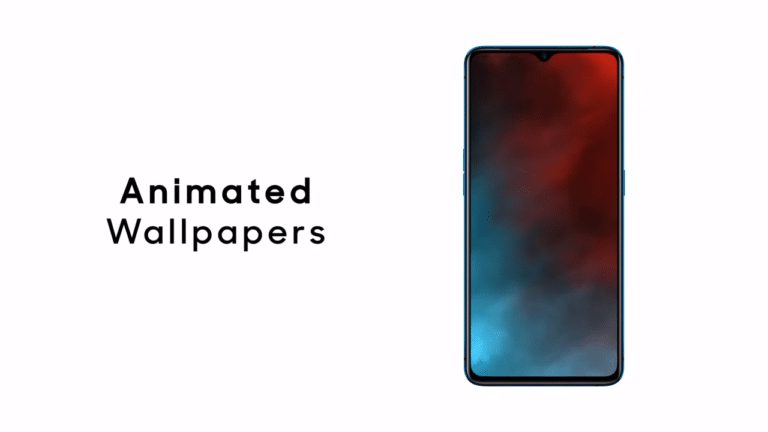 Realme UI is incomplete without adding wallpaper related features. Realme has added 11 new backgrounds for the home screen, including animated wallpapers. According to Realme, the wallpapers added in Realme UI are inspired by natural elements and users can choose from a variety of color options for the same.
#4. SMART SIDEBAR
Consider Smart Sidebar feature of Realme UI similar to the Edge Panels feature of Samsung S series and Note series smartphones. Users can add frequently used apps and utility tools like the screenshot button. This feature intends to enhance the productivity and ease of usage.
#5. DUAL EARPHONE CONNECTION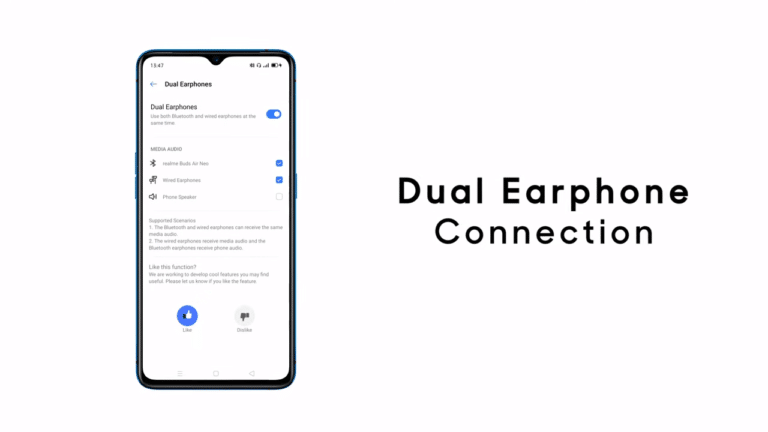 Realme UI brings new Dual Earphone Connection feature, you can connect Bluetooth and wired earphones at the same time. In the description of the feature, Realme says that there are two supported scenarios. First, Bluetooth and wired earphones can receive the same audio. Second, the wired earphones can be used to receive media audio and Bluetooth earphones for phone audio or to receive calls.
#6. PRIVATE INFORMATION PROTECTION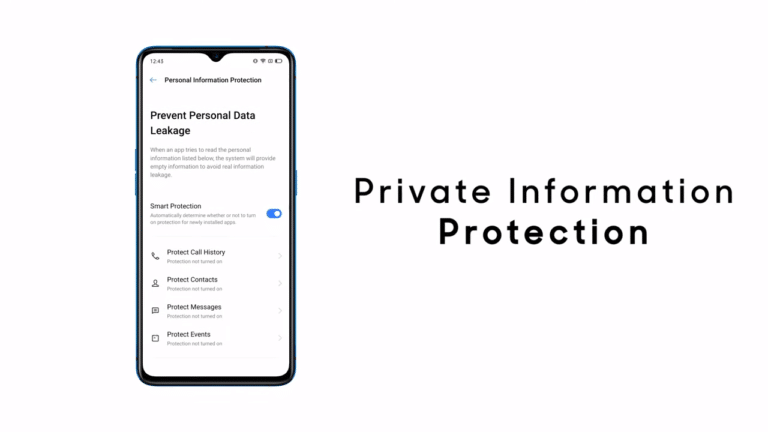 Realme UI brings so many new features and now talks about the Realme UI security feature, it's personal information protection and it is very useful and an important one. Once you have enabled this feature from the privacy settings it protects your personal information such as contacts, call history, messages, and calendar events with blank data, this means third party apps don't receive any of your personal data, all your personal information is safe and you can still access those apps without any hiccups. Also if an app is hacked in the future your personal data is secure because all you sent was empty information
#7. Icon Customization
Go into the Settings menu of your Realme device
Scroll down and you will find Home Screen & Lock Screen and select this option.
Scroll down and you will find Set icon style
Select the option and you can change the icon style "Material Style or Pebble" in the device.
You can also customize the shape of the icon.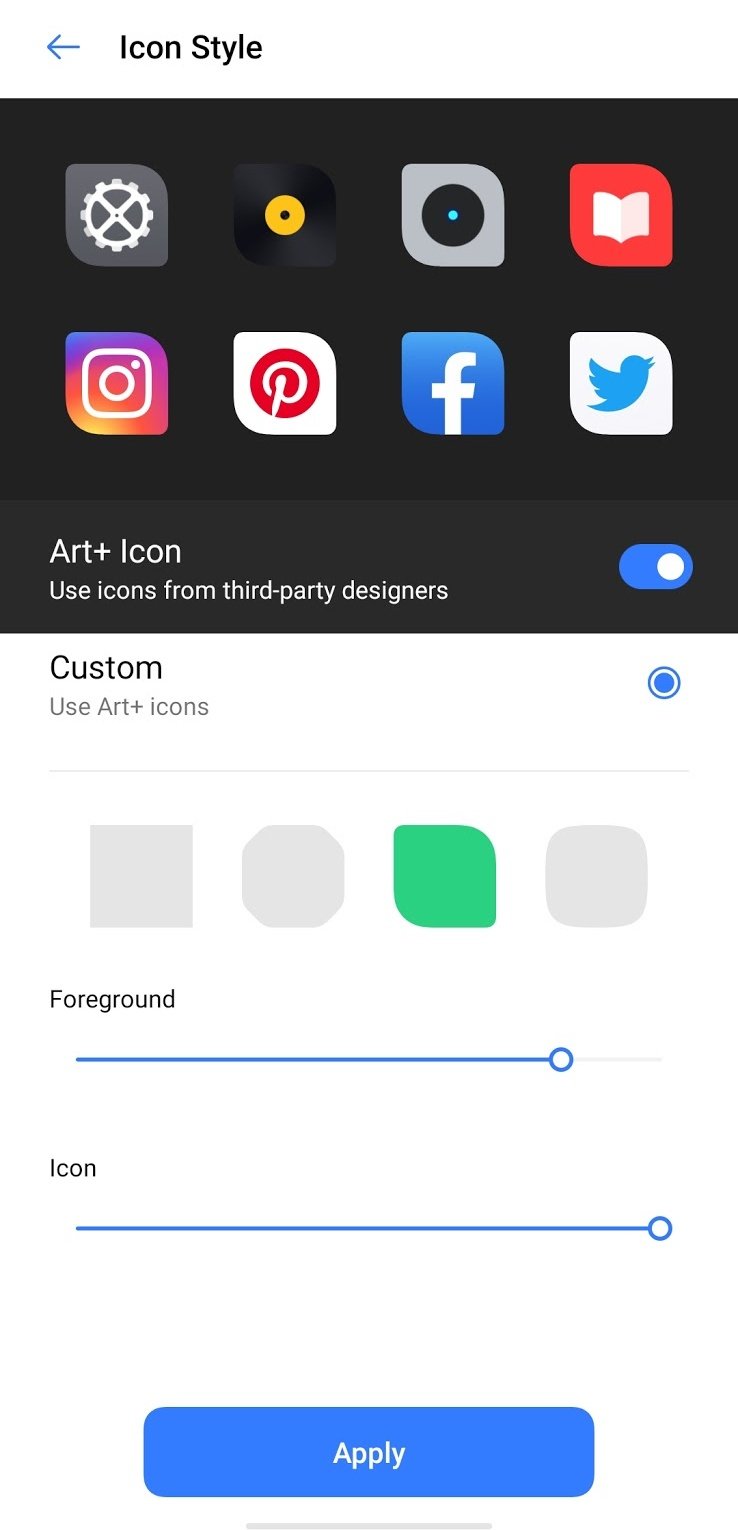 #8. SMART ASSISTANT
Everything you need on one screen- View all kinds of essential information in one place. Step counts, events, popular apps and more can all be found in the Smart Assistant. Sports fans have even more reason to celebrate. The Games card provides you up-to-date scores and information for soccer and cricket matches so you'll never miss out on the big plays.
#9. PRIVATE SAFE