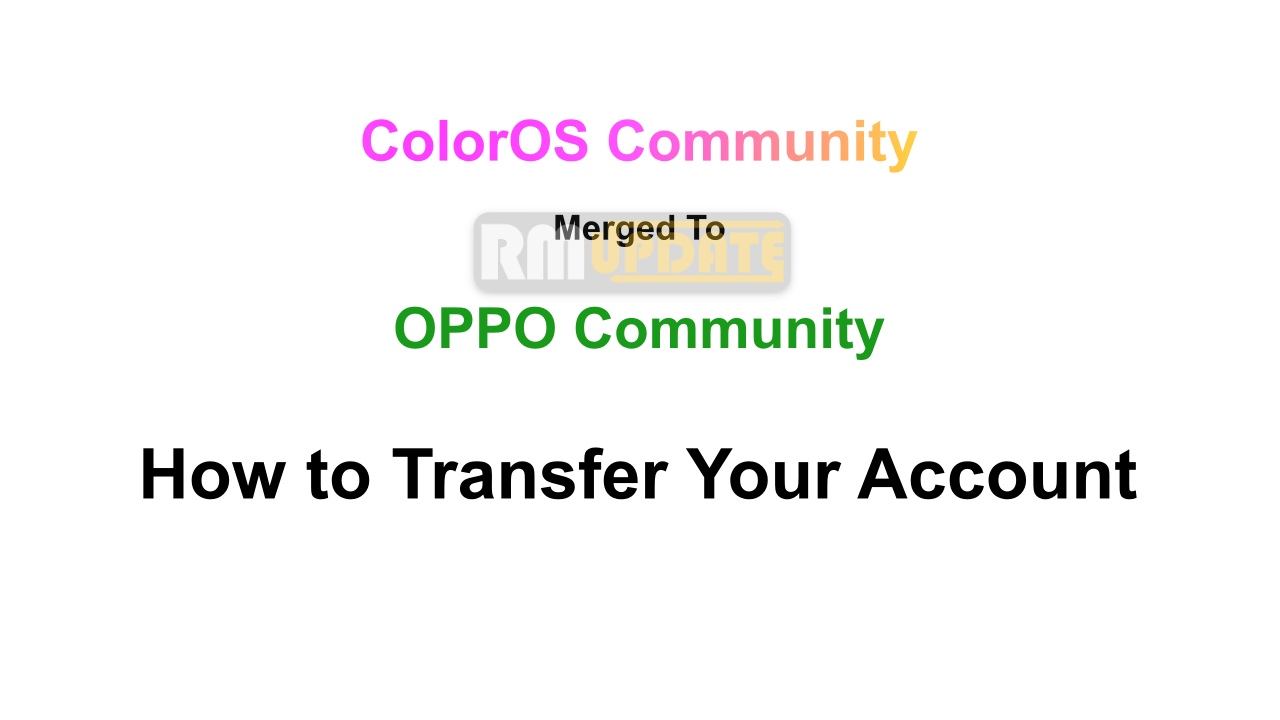 ColorOS Community has been serving precious and beloved readers for a long time. Now the company has officially announced that ColorOS Community is going to get merged to OPPO Community.
The company decided of changing the way that represents both ColorOS and OPPO-related news in one place. Please take note that the OPPO community is only open to Indian users now. Non-Indian users won't be able to transfer your account. But you still can visit the whole community.
The process will start next Monday, on 26th July. After this mergence is started, ColorOS content here in this community will be transferred to the OPPO community. And the ColorOS community will be closed down and no longer be able to use. Users can get ColorOS related information and communicate with other users on the OPPO community which can provide a better user experience to all.
Also Read: ColorOS 12 Eligible Device List Based on Android 12
OPPO ColorOS 11 RAM Expansion (Virtual Ram) Full Device List
To guarantee a consistent user experience to all the ColorOS community users, you can select if you want to transfer your current ColorOS account to the OPPO community. After it's transferred, you will get an account with the same thread and follow history of your ColorOS community account.
How to transfer ColorOS Community account to OPPO Community
After you enter into ColorOS community, you will be directed to the OPPO community and get a notification that the ColorOS community has been integrated.
If you tap "Cancel" here you can visit the OPPO community as a visitor.
Since only users logged in can create threads or comments, It's highly recommended to tap login here.
If you are an Indian user who wants to transfer your account data, please don't cancel here, or you will miss the chance to get your original account data.
After you tap Login, Indian users will get a private policy popped up. Please read and select if you agree, once you tap Agree here, you will get a new account with most of the data from your ColorOS account.
"If you like this article follow us on Google News, Facebook, Telegram, and Twitter. We will keep bringing you such articles."