PUBG Mobile 1.6 Patch Notes, Latest News, Download APK + OBB, New Features, and More. The developer has released the PUBG Mobile 1.6 update. The 1.6 update is almost here and before that, we will be getting a new patch in the coming days. The developers push various updates with new features to keep players interested in the game. Players are eagerly waiting for the latest 1.6 updates, which will arrive with a flurry of amazing features. 
This update will bring the PUBG Mobile 1.6 update and recently PUBG corp recently rolled out. And new features and content in the game including the new Erangel Transit, Anti Gravity Motorcycle, Binoculars, and more in the latest iteration of the beta.
The developers recently released a beta version of the upcoming update. Curious fans of PUBG Mobile were the first to appreciate the new features. For example, the "Flora Menace" mode and the Vikendi 2.0 map. In addition, in the new version of PUBG Mobile, there will be old modes that were previously removed from the game.
PUBG Mobile 1.6 Patch Notes
New Mode: Flora Menace
Erangel has been invaded by alien plants known as Yarilo. After absorbing special energy, the Yarilo quickly took over the major core urban areas and created the Rejuvenation Barrier, which has healing powers. 
The Cell Matrix, a giant spaceship that carries everyone's hopes of escape, has gone out of control because of the invasion.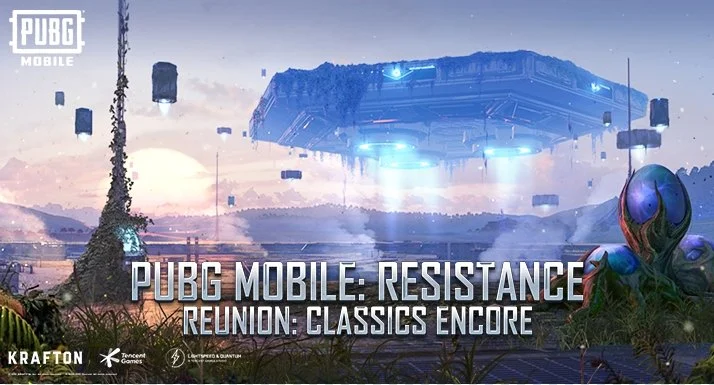 Go to the Cell Matrix to conduct investigations, reclaim the energy, and experience awesome battles with random weapon drops and respawns. Call DynaHex Supplies to keep you well-supplied in battle.
Returning Maps/Modes
We've been paying attention to everyone's discussion over the various game modes. We feel extremely honored that the game modes we worked so hard on have been so well received. We plan to bring back the following modes. For more information, please follow our official announcements and our official social media communities.
Metro Royale: Reunion – we'll be improving some parts of Metro Royale soon
Titans: Last Stand
Vikendi
Survive Till Dawn
Payload 2.0
Infection Mode
Runic Power
VS AI
New Social Features
We want PUBG MOBILE to be a game that you enjoy playing and a way for you to share, show off, and meet new friends. We've added new social features to make it more convenient for you to meet new friends who also like PUBG MOBILE.
Use the new Highlights feature to share your amazing plays! You can enable this in the settings. You can also view your career results and share them in Chats and on external platforms.
Region Rankings will be tested in some countries/regions. You can choose a popular area/landmark in your country. Players in the same region can compete against each other competitively in the Region Rankings. You can get corresponding titles and invite players in the same region to team up with you, as well as chat with them and view their statuses.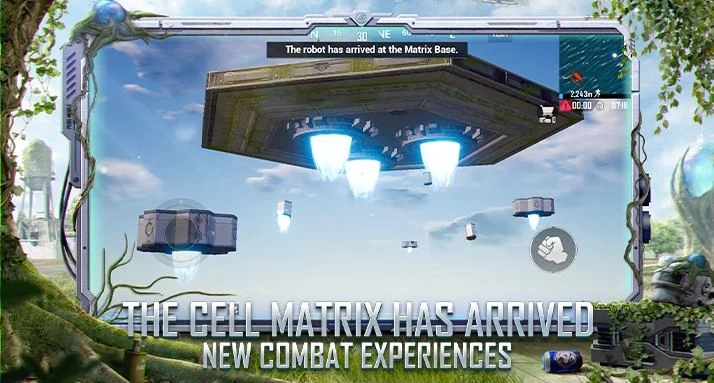 Experience Improvements
Here at PUBG MOBILE, we always want all our players to be able to participate in tournaments, become more skilled, and share their achievements. We are committed to improving your combat experience and providing more opportunities and rewards because you've been giving it your all.
Added the Playoffs to the All-Talent Championship. All teams that did not qualify for the Finals in the Semi-Finals will have the opportunity to participate in this. Don't have any regrets! We also added Weekly Match rankings to give players more opportunities for exposure.
Cycle 1 Season 2 (9/17–11/18) brings you better rewards, cooler effects, and more thoughtful features than before.
Improved the display of some effects, as well as Emote performance, and basic controls. Your game experience should now be smoother.
PUBG Mobile 1.6 New Features
New Flora Menace game mode
A new game mode named "Flora Menace" has been added to the game's beta. Players can access it through Classic Mode and by selecting Erangel as the map.
Rejuvenation Barrier: These randomly appear in several urban areas and provide nearby players with a health boost. Their health will slowly regenerate till its full after leaving combat.
Cell Matrix: This appears on the Erangel map. Users can find the Cell on the map that will take them to the Cell Matrix mothership. In there, they will be able to experience awesome battles with random weapon drops and respawns. Eliminating the opponents will net Nacore chips that can be used to call DynaHex Supplies. Cell Matrix will start docking after a specific time. This would initiate battles with many types of airships.
DynaHex Supplies: Players can use the Nacore chips on Combat Supplies in the DynaHex Supplies tab upon opening the backpack. The items will be sent to the users at the designated spots by air through the DynaHex Supply Cell.
Relaunched modes
Infection Mode
Survive Till Dawn
Metro Royale: Reunion
Optimization
The developers of PUBG Mobile have optimized the following things in the beta version to enhance the gaming experience for the players:
Hit effect
Control optimizations
Basic controls
PUBG Mobile 1.6 APK and OBB File
Download All Version of PUBG Mobile 1.6 APK and OBB Direct Link – KR, VN, Global
How to download and install PUBG Mobile 1.6 Update:
Download the APK file from the link given above.
Enable the "Install from Unknown sources" option if it hasn't been enabled previously. The players can enable this option by navigating through Settings > Safety and Privacy > Allow Installation from Unknown Sources.
Install the APK file
Open PUBG Mobile after the in-game patches are complete, tap on the guest option, and click on the login button.
A dialogue box will appear, prompting the players to enter the invitation code. After entering the code, click the yellow button.
"If you like this article follow us on Google News, Facebook, Telegram, and Twitter. We will keep bringing you such articles."