PUBG New State Redeem Code November 19 Today – Try Now
PUBG New State is now available on both iOS and Android smartphones. Along with the innovative and fantastic gameplay, there is a separate section called PUBG New State redeem coupon code. Also Read: PUBG New State developers release latest patch notes after maintenance break
Players are both delighted and overwhelmed by the opportunity to test out all of the new features in this fresh new battle royale variation of PUBG Mobile. Also Read: PUBG New State – "Device Not compatible" error fixing
Join PUBG New State On Telegram
While the gameplay is one of the most significant components of any video game, visuals, events, clothing, and in-game aesthetics are all crucial.
However, these clothes are not always inexpensive and can be rather costly. On November 11, PUBG New State launched its fresh new Redeem Coupon Code Center, where players can get free gun skins, clothes, and other incentives. They can be redeemed only if they have a redemption code.
This article shares the latest redeem code for November 19 i.e., today, and also how players can redeem the codes from the official website.
PUBG New State Redeem Code for today – Redeem now
Redeeming rewards from PUBG New State's redemption center is quite easy. Here are redeem codes for PUBG New State for November 19, i.e., today:
8CUY84RG25OKW
7IV1P1KLLOUKV
6PSXNVN241BTG
E35KQXI8C6IH8
DDSJJCZCDZ9U
HTDS78FTU2XJ
BDGRAAZBZJGS
P8HZDBTFZ95U
Q12KARZBZYTR
2DTROFHKAEK1Y
IKQYGCMEG9QK7
KO684R62VRRYJ
6GEUPN2FXGKM0
0CUB9D5WMSCWL
Follow these steps to use any of these redeem codes and redeem free rewards in PUBG New State:
Step 1: To get free rewards, players need to first copy the redeem codes. (Redeem codes are given further below in this article). Then players have to visit the official website of the PUBG New State Redeem coupon code center.
Click here to visit PUBG New State's official coupon code redemption center.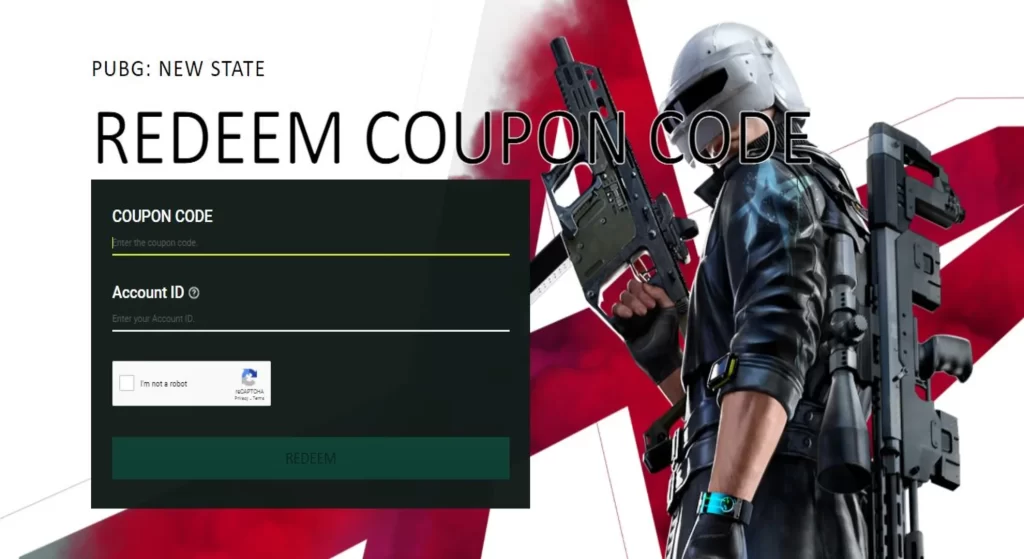 Step 2: Paste the Redeem code below the "Coupon Code" box. Enter the account ID. The Account ID can be found by clicking on the Profile icon at the top left-hand corner of the main menu of PUBG New State.
Step 3: After putting the Account ID, click on the captcha and click on 'Redeem'.
Players can check their accounts after clicking on the redeem button. The available rewards will be added to the game.
Note: Redeem codes are not always working as someone may have claimed the rewards before you have. So the above codes are working fine till now, however, they might not work after a while.
If you like this article, please follow us on Google News, Facebook, Telegram, and Twitter. We will always keep bringing you such articles.