NEWS
BGMI Lite launch Details? [BattleGround Mobile India Lite]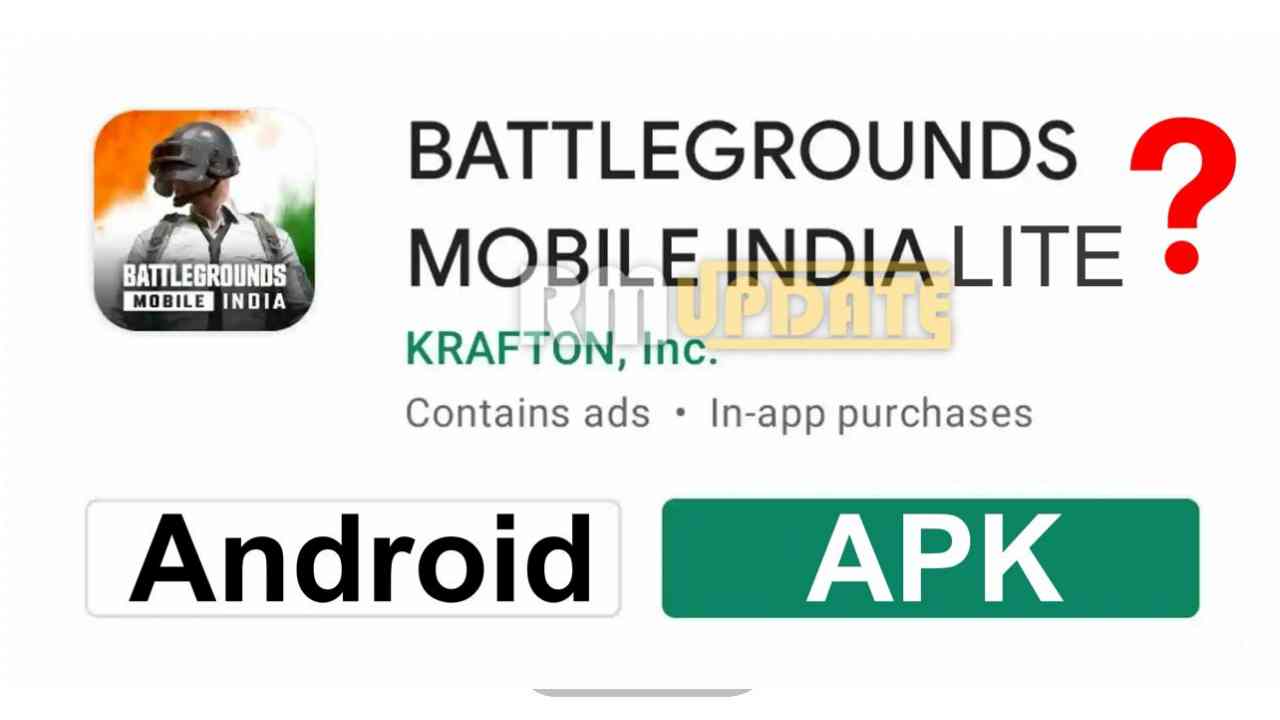 Indian gaming creators are worried about launching PUBG Mobile Indian version. The new name of the Indian version of PUBG Mobile is Battleground Mobile India.
We all wanted Battleground Mobile India Lite to come back because it did not feel good without it, there was a need for it for our entertainment in our spare time, or to remove our boredom. And this requirement is being met now.
Various websites have confirmed its launch date and leaked APK files, but currently, there is no official statement about its launch. So wait for Krafton's official announcement.
BGMI Lite will be definitely launched in India but its official launch timeline hasn't been revealed by Krafton. We expected it may be launched starting of 2022.
There are so many rumors in the gaming community that The South Korean company, Krafton Inc. is still in process of developing the game for iOS users. After that, the developers will also launch its lite version for low-end devices, possibly for both OS platforms.
Abhijeet "Ghatak" Andhare, a renowned player in the Battlegrounds Mobile India (BGMI) community, has been reassured about the launch of BGMI Lite in one of his Instagram stories.
He wrote, "It will take time but BGMI Lite / PUBG Lite will be released for sure."
Another  Indian Esports player, Sagar "Maxtern" Thakur, tweeted about BGMI Lite,  'BGMI Lite see You soon!'
Read more BGMI Lite release date, features, leaks, and more
Read more Why PUBG Mobile Lite 0.23.0 APK update is delayed? Release date, leaks, and everything you need to know
Launch date of BGMI Lite
Krafton is going to launch Pubg mobile under a new name after being banned in India. Pubg Mobile was banned in September last year and launched in India by the name of Krafton, Battleground Mobile India.
There is no news of when BGMI Lite will be launched in India. But in the coming time, Crafton will definitely launch it because there are many players of the BGMI Lite version in India who are waiting for it.
Read more: PUBG Mobile Lite: How to download global version on Your Android Phone
Read more: Why Indian players are requesting BGMI Lite? Release date update, and more
Krafton will definitely launch BGMI Lite, but Before, the launch of It, Krafton will launch Battleground Mobile India.
"If you like this article follow us on Google News, Facebook, Telegram, and Twitter. We will keep bringing you such articles."