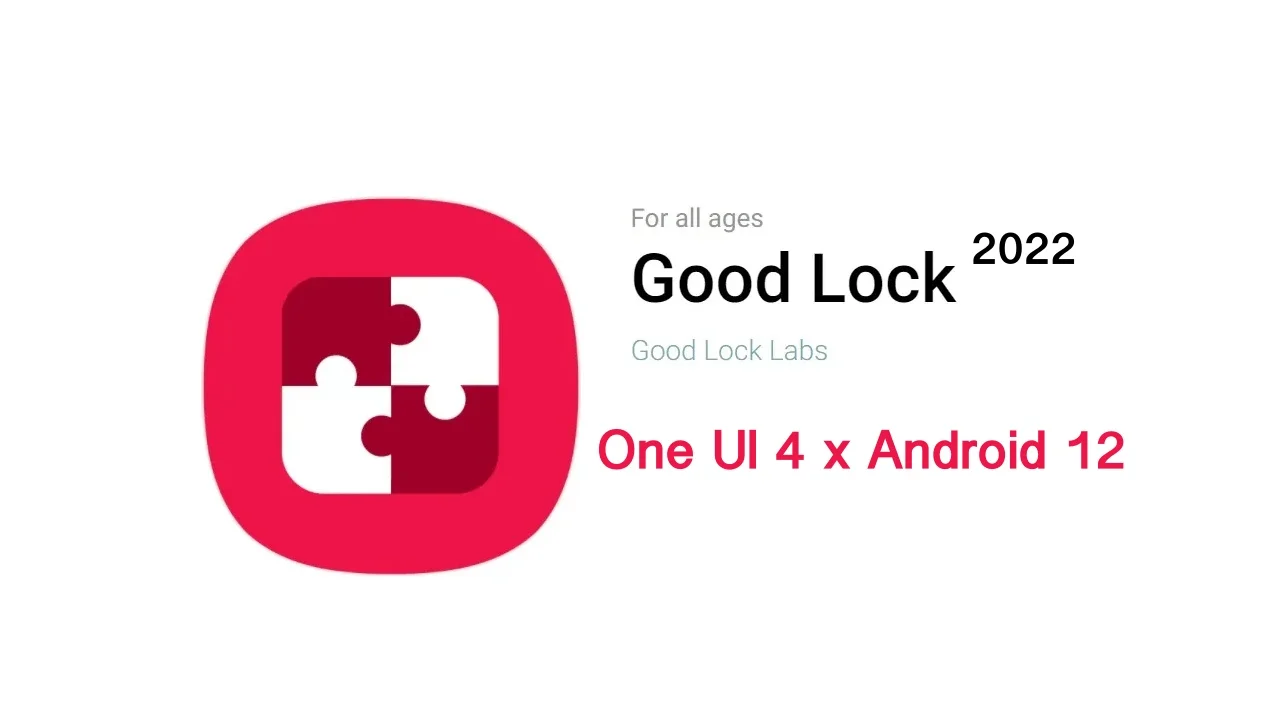 Download One UI 4.0 based Samsung Good Lock 2022 All Module – Samsung every time brings something new and exciting for its users. Samsung has mastered the technique of inveigling users. They immerse users by providing new and interesting content regularly to try out and enjoy.
No doubt that the Good Lock module is the most excellent customization tool, which you can get while designing the tool that allows users to modify every little aspect such as home screen layout and folder properties.
And now it's getting more useful because recently the company updated Good Lock 2022 with Home Up, Multistar, and Notister for OneUI 4 support.
Good Lock 2022 New Features:
Lock-Star
Clockface
MultiStar
Home-Up
Notister
KeysCafe
Nice Shot
Wonderland
One Hand Operation+
SoundAssistant
Also, Samsung's Android 12 based Stable One UI 4 is now available for download. And in this article, we are providing the download link for all One UI 4.0 based Samsung Good Lock 2022 Module.
Read more
Here you can download the Good Lock 2022 All Module Below…
| Good Lock 2022 Module | Version | Galaxy Store | Direct APK Link |
| --- | --- | --- | --- |
| Good Lock | v2.1.02.3 | Download | Download |
| Lock-Star | v2.1.00.23 | Download | Download |
| ClockFace | v2.2.31.2 | Download | Download |
| MultiStar | v5.0.36 | Download | Download |
| NotiStar | v4.2.53.0 | Download | Download |
| Home Up | v13.0.00.19 | Download | Download |
| NavStar | v4.0.00.8 | Download | Download |
| Keys Cafe | v1.0.03.8 | Download | Download |
| Nice Shot | v1.1.04 | Download | Download |
| Wonderland | v1.1.20.1 | Download | Download |
| One Hand Operation+ | v4.9.41.0 | Download | Download |
| Routines+ | v1.0.30 | Download | Download |
| Quick Star | v5.1.00.2 | Download | Download |
| Samsung Theme Park | v1.0.09.4 | Download | Download |
| Edge Lighting+ | v1.0.28 | Download | Download |
| Edge Touch | v1.1.18 | Download | Download |
| Pentastic | v1.1.11 | Download | Download |
| Task Changer | v3.0.00.23 | Download | Download |
| Sound Assistant | v4.1.06.0 | Download | Download |
| Nice Catch | v1.1.00.16 | Download | Download |
"If you like this article follow us on Google News, Facebook, Telegram, and Twitter. We will keep bringing you such articles."