Realme has just started the distribution of the official update to Android 12-based on Realme UI 3.0 for its Realme GT Master Explorer Edition in China, one of the devices that have contributed significantly to the growth of the brand Globally.
Realme UI 3.0 renews its design, which is called Fluid Space Design, with more space and larger elements, Always On mode customization, less battery use, and 10% better performance in launching applications. The major update refers to the build RMX3366_11_C.05 which has a weight of 500 MB for those who already using the beta. The changelog is very rich and you can find it in full at the bottom of this article. 
The update just described should be in the process of automatic distribution via OTA in China, even to those who had joined the Open Beta. Please let us know if you have already received it and any impressions you have.
Changelog:
Brand new design

The new three-dimensional space design makes the experience simple, easy and burden-free
[New] Smart assistant card, providing smart and efficient application cards, key information is clear at a glance, and key functions can be reached at a touch
[New] Reconstructed page layout, noise reduction and white space, and differentiated primary and secondary information by color, and the core information is more focused
[New] Three-dimensional icon design, introducing new materials, unifying light and shadow and layers, and experiencing the joy of color
[Optimization] Quantum animation engine 3.0, centered on "quality", simulates real physical movement, optimizes 300+ animation details, and brings a more natural interactive experience
[Optimization] Richer screen styles, support for real strange cats and portrait painting AOD, make self-expression more unique

Convenient and efficient

[New] Sticky note graffiti tool, personalized record of life
[Optimization] Smart sidebar
Support intelligent recommendation related functions in video, shopping and other scenarios
Add a small window shorthand, click to enter the sticky note floating window, and quickly complete the record
Added smart subtitles, supports recognition of conference and call voices, generates subtitles in real time, and supports Chinese-English translation
Added drama listening mode, which supports switching to other APP scenarios or the screen lock state to continue listening to video and sound
Added recognition of background music, quickly identify background music in short videos, and find music without asking for help
Added article reading, support one-click reading of WeChat public account, Toutiao and other information content
Added product price comparison, when using shopping software, one-click display of the same good products with good quality and low price
[Optimization] Upgrade the Flash window to a free floating window
Added quick switching of floating window status for more convenient interaction
Added file management and album support to long press and drag files or photos to the floating window application
[Optimization] Xiaobu's suggestion, new schedule assistant, intelligent integration of schedule information, one-stop viewing and management
[Optimization] Recording, improve the speed and accuracy of voice-to-text, and reduce waiting time
[Optimization] The text bubbles on the SMS conversation page can be double-clicked to enlarge and display, making it easier to extract SMS content

Seamless Interconnection

[Optimized] Screen sharing
One-click switching between the calling party and the receiving party to share screen and control permissions
Sensitive notifications such as WeChat, phone calls, text messages can be hidden when sharing the screen

Security and Privacy

[New] Sharing photos or videos supports erasing location information and shooting data
[Optimization] After the phone is lost, it will not be able to be shut down or used through the cloud lock, reducing the risk of data loss
[Optimization] Mobile Manager integrates more security and privacy functions such as privacy doubles, password book, emergency call, etc.
[Optimization] When the app calls sensitive permissions such as camera, recording, positioning, etc., the status bar icon prompt is more conspicuous
[Optimization] Medical emergency card, support to automatically encrypt and transmit the preset medical emergency card information to the emergency center when dialing 120
[Optimization] Earthquake warning, new function preview page, new earthquake banner notification reminder with estimated intensity of 2.0 and below, always warning earthquake information
[Optimization] harassment interception, add MMS interception capability, reduce the interruption of spam

Performance optimization

[New] Intelligently predict frequently used applications and load them in advance, the application opens faster
[New] Display the power consumption record in the form of graphs to quickly understand the details of battery consumption
[Optimization] When switching WLAN, Bluetooth, airplane mode, NFC, the response speed is faster
[Optimization] The loading speed of high-frequency scenes of third-party applications is improved, and browsing Weibo and watching videos is more enjoyable

Game

[New] When the game resource pack is updated, the game can be switched to the background for updating (only some games are supported)
[New] During the game, game skills and game replays will pop up to help you quickly master the gameplay (only some games are supported)
[Optimization] In high-load scenarios such as team battles, the game frame rate is more stable
[Optimization] Heterogeneous computing reduces the average load of the processor and lowers the game power consumption

Camera

[New] Customize the order of camera modes to facilitate quick switching to commonly used camera modes
[Optimized] Inertial zoom, rear video shooting mode, drag the slider to zoom at a constant speed

System

[Optimized] Automatic brightness adjustment algorithm, optimized intelligent scene detection, more comfortable to browse the screen

Accessibility

[Optimization] Accessibility mode
Added a visual introduction, and added an image introduction to the function page
Optimized function classification, displayed according to visual/auditory/interaction/general classification
TalkBack adapts to more system applications such as photo albums, calls, emails, calendars, etc.
Note that realme follows staged rollout and the updates are randomly pushed to a limited number of users and a broader rollout usually takes a few days after the company makes sure there are no critical bugs.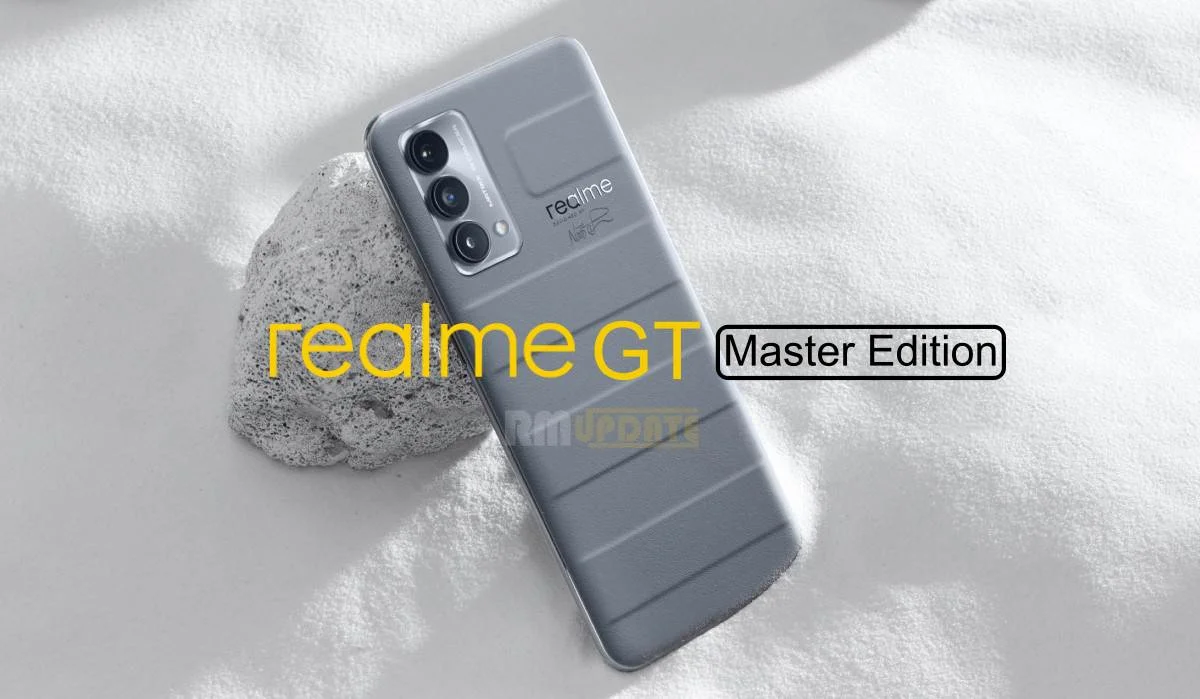 If you like this article follow us on Google News, Facebook, Telegram, and Twitter. We will keep bringing you such articles.