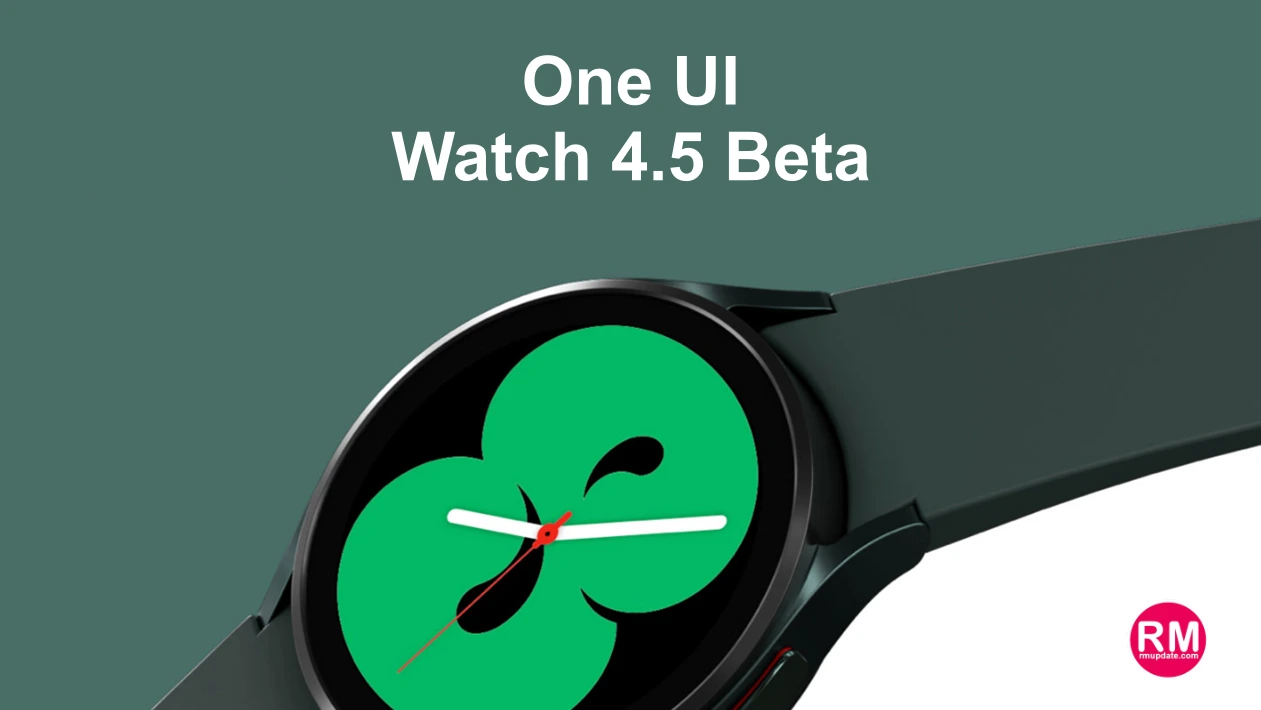 A few weeks ago, Samsung announced the beta program for the Watch application. Samsung's top-of-the-range smartwatch series, Galaxy Watch 4, officially gets the first One UI Watch 4.5 beta.
Let's talk about the One UI Watch 4.5 beta, now available for public download for Galaxy Watch 4 and Galaxy Watch 4 Classic. Preview innovations include improvements to the user interface, watch faces, and dual SIM mode management. In addition, descriptions for notifications and further improvements for keyboard, voice input, and free handwriting were included.
Samsung One UI 5.0 Update – All you need to know
Therefore, this is a beta program and could include some software bugs. Perjoin, you will need to register with Samsung Members and install the respective app. If you are eligible for the beta, you will see a banner to access the One UI 4.5 in preview. We do not know if the program is also open to users residing in India and Europe. And currently available for South Korea.
One UI Watch 4.5 Beta Changelog:
Watch screen

New duo edge/box complication are added.
The watch screen has been upgraded.

Call, Contact

Dual SIM function & UI are added.

Notification

Agif msg play is supported at message.
New unified composer: Launch with integrated
keyboard, stt, and scramble functions, and draft
function support.
Subtext field support: Display additional
information such as gmail noti account name.
Single unicode emoticon zoom : Supports noti
body enlargement function consisting of one
emoticon.

Keyboard
Support Qwerty Layout, Continuous Input
Support seamless input of Keyboard/
Handwriting/Voice Input.
Add date, alarm name, notification, etc. to alarm
setting.
"If you like this article follow us on Google News, Facebook, Telegram, and Twitter. We will keep bringing you such articles."