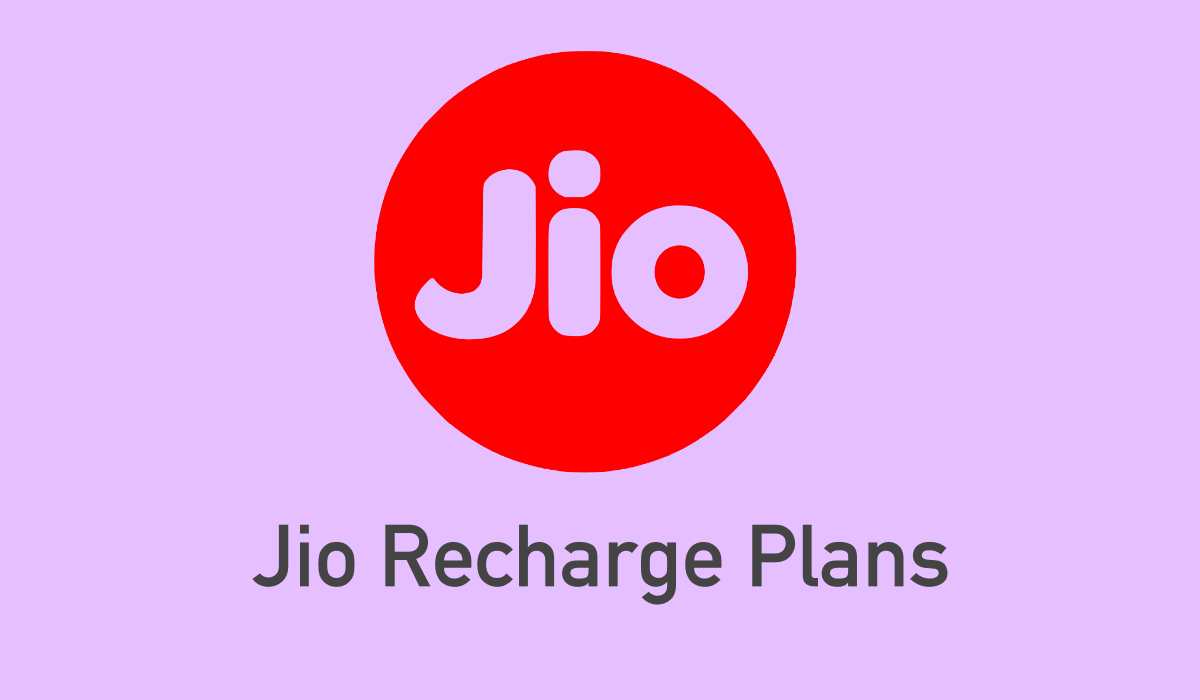 Telecom companies have so many plans for every type of customer that every customer could get an appropriate plan according to their use and price range.
So many plans on the chart create confusion, and people get confused about the recharge plan of telecommunication companies, and due to this, they cannot find the right plan for them. There are 3-5 leading Companies in India that provide good customer service.
In this article, we will help to choose the right plan for Jio users so that you can get your choice plan according to your use. First, before choosing the right plan, it is also essential to know which type of service you need from the telecom company because it decides the right plan. So first, understand your need and then choose.
Most Recharged Plans of Jio
| | | | | |
| --- | --- | --- | --- | --- |
| | Price | Validity | Data | Benefits |
| | Rs. 299 | 28 Days | 2GB/day | Unlimited Calling /100 SMS |
| | Rs. 333 | 28 Days | 1.5GB/day | Unlimited Calling /100 SMS |
| | Rs. 499 | 28 Days | 2GB/day | Unlimited Calling /100 SMS |
| | Rs. 666 | 84 Days | 1.5GB/day | Unlimited Calling /100 SMS |
| | Rs. 719 | 84 Days | 2GB/day | Unlimited Calling /100 SMS |
| | Rs. 2999 | 365 Days | 2.5GB/day | Unlimited Calling /100 SMS |
Jio 1.5 GB/ Day Plans
| | | | |
| --- | --- | --- | --- |
| Price | Validity | Data | Benefits |
| Rs. 119 | 14 Days | 1.5GB/day | Unlimited Calling/300 SMS |
| Rs. 199 | 23 Days | 1.5GB/day | Unlimited Calling/100 SMS |
| Rs. 239 | 28 Days | 1.5GB/day | Unlimited Calling/100 SMS |
| Rs. 259 | 30 Days | 1.5GB/day | Unlimited Calling/100 SMS |
| Rs. 479 | 56 Days | 1.5GB/day | Unlimited Calling/100 SMS |
| Rs. 583 | 56 Days | 1.5GB/day | Unlimited Calling/100 SMS |
| Rs. 666 | 84 Days | 1.5GB/day | Unlimited Calling/100 SMS |
| Rs. 783 | 84 Days | 1.5GB/day | Unlimited Calling/100 SMS |
| Rs. 2545 | 336 Days | 1.5GB/day | Unlimited Calling/100 SMS |
Jio 2 GB/ Day Plans
| | | | |
| --- | --- | --- | --- |
| Price | Validity | Data | Benefits |
| Rs. 249 | 23 Days | 2GB/day | Unlimited Calling/100 SMS |
| Rs. 299 | 28 Days | 2GB/day | Unlimited Calling/100 SMS |
| Rs. 533 | 56 Days | 2GB/day | Unlimited Calling/100 SMS |
| Rs. 719 | 84 Days | 2GB/day | Unlimited Calling/100 SMS |
| Rs. 799 | 56 Days | 2GB/day | Unlimited Calling/100 SMS |
| Rs. 1066 | 84 Days | 2GB/day | Unlimited Calling/100 SMS |
| Rs. 2879 | 365 Days | 2GB/day | Unlimited Calling/100 SMS |
Jio 1 GB/ Day Plans
| | | | |
| --- | --- | --- | --- |
| Price | Validity | Data | Benefits |
| Rs. 149 | 20 Days | 1GB/day | Unlimited Calling/100 SMS |
| Rs. 179 | 24 Days | 1GB/day | Unlimited Calling/100 SMS |
| Rs. 209 | 28 Days | 1GB/day | Unlimited Calling/100 SMS |
Jio Data Add-on Plans
| | | |
| --- | --- | --- |
| Price | Data | Validity |
| Rs. 15 | 1GB | Existing plan |
| Rs. 25 | 2GB | Existing plan |
| Rs. 61 | 6GB | Existing plan |
| Rs. 121 | 12GB | Existing plan |
Special 4G Data Add-on with validity
| | | |
| --- | --- | --- |
| Price | Data | Validity |
| Rs. 181 | 30GB | 30 days |
| Rs. 241 | 40GB | 30 days |
| Rs. 301 | 50GB | 30 days |
| Rs. 555 | 55GB | 55 days |
| Rs. 2878 | 2GB/Day | 365 days |
| Rs. 2998 | 2.5GB/Day | 365 days |
"If you like this article follow us on Google News, Facebook, Telegram, and Twitter. We will keep bringing you such articles."