These 12 Devices Were Recently Spotted On The FCC Certification Website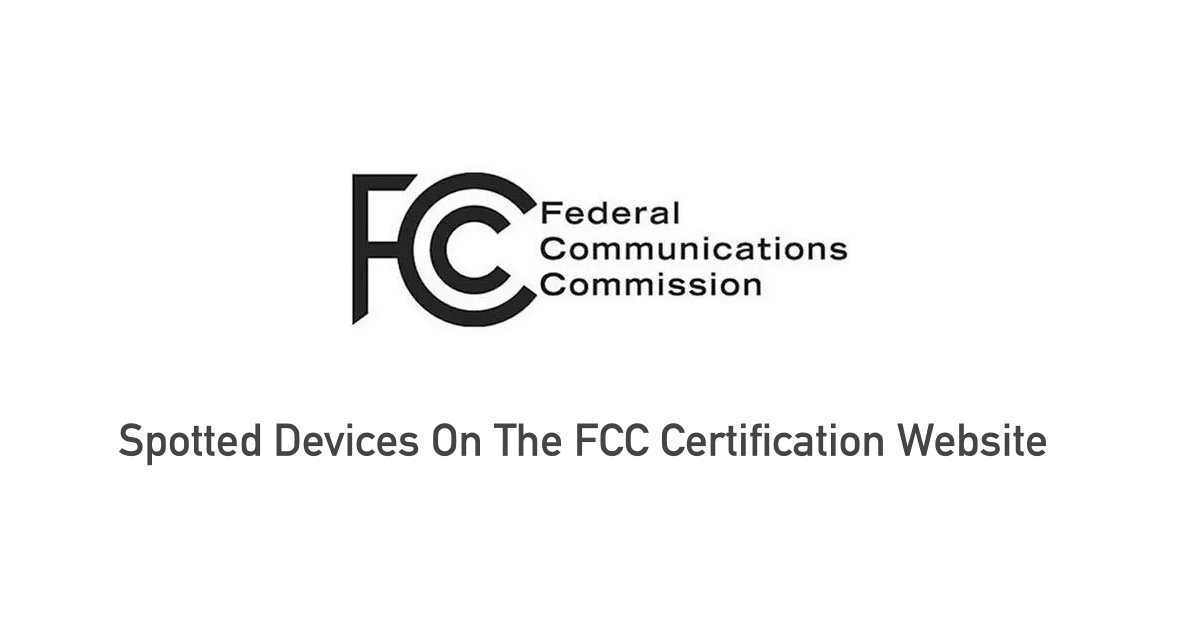 Every year so many devices are released across the globe, and for releasing the devices in any country, devices have to pass the certification made by the particular country for safety and privacy concerns of the users. Only the company can release its device to the country.
As you know, In India, BIS certification is compulsory; likewise, in the US, FCC certification is mandatory for releasing the devices in the country. Read more These Devices Were Recently Spotted On The BIS Certification Website
What is FCC?
The FCC (Federal Communication Commission) logo indicates that an electronic product has passed the certification and meets the rules and regulations set by Federal Communication Commission.
According to Wikipedia, It denotes that the electromagnetic radiation from the device is below the limits specified by the FCC, and the manufacturer has followed the requirements of the Supplier's Declaration of Conformity authorization procedures. Besides smartphones, similar devices like Bluetooth devices, Remote controllers, IT gadgets, and Power adapters also need FCC certification.
According to the source, we have found several smartphones on the FCC website. It means that some new smartphones are coming to the market for the users of the US, and likely it is also possible that, after releasing in the US market, companies can release these devices to the global market.
Here Is The List Of The Smartphones Spotted On The FCC Certification Website:
Xiaomi 12 T Pro
Pixel 7 series
Realme C33
Huawei Nova 2
Huawei Nova 2 plus.
Moto E4
Moto E4 Plus
Moto E22i
Vivo V22s
Vivo Y35
Redmi A 1
Xiaomi Pad 6
"If you like this article follow us on Google News, Facebook, Telegram, and Twitter. We will keep bringing you such articles."