VIVO: Best 9 Features Of FuntouchOS 13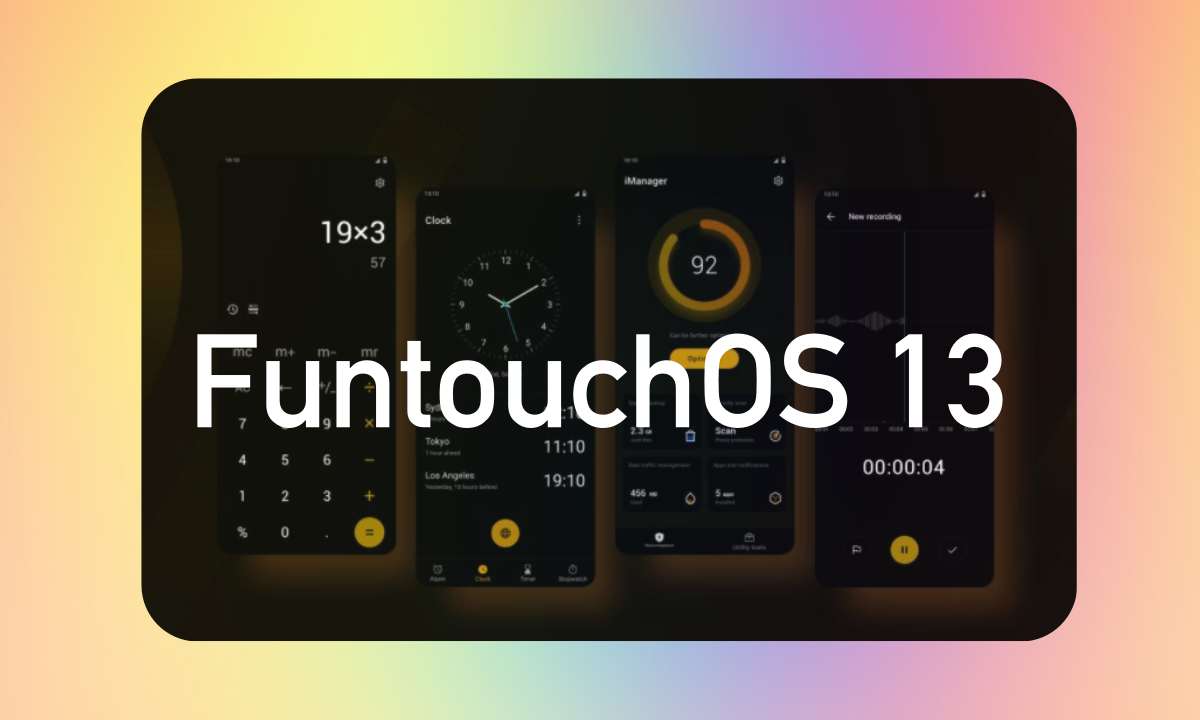 Android 13 based FuntouchOS 13 is released to all eligible VIVO smartphones. And currently, manufacturers are working on expanding the Android 13. With this New Year 2023 many new devices are in the queue and it is expected that soon update will be roll out for more devices.
In addition to this, various several new features and enhancement has been made to make the UI more smooth, entertaining, and user-friendly. In this article, we have described all the new features found in the FuntouchOS 13 update.
New UI Colours & Icon:
In this update, the material you feature got more enhanced, and the ability to set colors to home screen icons was added. Including this, one more thing is added to the Color Palette, which is color. The update gives you the adaptation of more colors. The aim of adding so much color to the UI is to make the UI colorful; these new colors and monochrome icons were expected to bring more clarity and visibility with fun
Task Manager:
Now your phone's apps are in more control by this new update in task manager; watch every detail of a running task via task manager, all the apps running and their duration for which app has run, viewing the detail of running task can be tracked easily. You can stop apps from the taskbar at any time.
Notify When To Run:
As stated above, your phone is more in your control; the proof of this is in this update. Now the user will receive a notification when the app runs. It will ask your permission to allow, and also, it has subdivided the media data permission.
Quick Setting Tile:
By its name itself, it is notifying us that something quick and fast shortcut is being added in the update, and it's true; the quick setting tile is for quickly switching, and users can add control center switches for the apps.
Photo Picker:
It is a more secure method of sharing photos, videos, or other media without allowing apps to access the whole gallery or media library. With this, your personal media, like photos and videos, will be safer than it was before.
Hidden Photos and Videos:
The feature of hiding photos and videos is added so that users' privacy can be increased and personal and confidential files can be protected and hidden from unknown users. In this, photos and videos will be hidden from the album and will be invisible till you unhide them.
Phone Cooling:
This feature in iManager will control background running apps and other apps and will increase the CPU frequency to reduce overheating so that the device can run smoothly without heating.
App Pinning & Screen Pinning:
App pinning: From two fixations, it is the first mode; it gives accessibility to enhance privacy protection when the device is being shared or refined. App pinning only provides the accessibility of certain set apps to any third party.
Screen Pinning: It only provides accessibility of apps to a certain set screen for third parties. 
Accessibility For Setup Wizard:
For more accessibility, upgraded the few Accessibility features in the setup wizard so that color correction, color inversion, and Remove Animation could be done more effectively. .
"If you like this article follow us on Google News, Facebook, Telegram, and Twitter. We will keep bringing you such articles."