With the help of the Virtual RAM feature. You can select how much internal storage to use as virtual memory to improve app performance. With more memory, you can easily open more apps in the background and launch apps faster.
In other words, it is a feature on your Realme devices that provides intelligent memory expansion by using your internal storage as virtual memory.
With Realme UI 4.0 update company expanded the feature to some more devices. Currently, Realme is rolling out the January 2023 update for eligible devices. A few days ago, the company also launched the Realme 10 4G (with up to 8GB of RAM extension feature) device to the market.
What Is Virtual RAM And How Does It Work?
Virtual RAM is a concept like 'Virtual Memory' that's used in PCs. If the smartphone demands, it can borrow additional space from storage and allot it to RAM, to ensure a seamless performance. In other words, the smartphone will borrow some storage space and use it for RAM functions.
For example, if your phone has 128GB of storage and 8GB of RAM, it will use 3GB out of 128GB and increase the Ram from 8GB to 11GB.
One tap and it will spring to action without the usual load times. This helps give an impression of a speedy experience. By using virtual RAM, the phone can keep your most-used apps always ready in the background so you don't waste time waiting for it to launch.
Realme UI: How to use the Virtual RAM feature
Open the Settings app.
Now scroll down and then go to about device.
Tap on the RAM ( where it's showing the RAM info).
Now turn on the option for RAM expansion and with the help of the Slider, select the amount of RAM you want to expand.
And also after it has been selected, please restart the device for the changes to take effect.
Note: The Virtual RAM will use the storage from your device to optimize the system. You'll only be able to see the Hardware RAM in the recent apps screen, the Virtual RAM will be used Virtually to optimize the use of the RAM by the system.
Once the virtual RAM is enabled you'll see a difference in the performance in the speed of the device along with the app opening and background apps. It will help to distribute the extra loads of the apps from the RAM to V-RAM.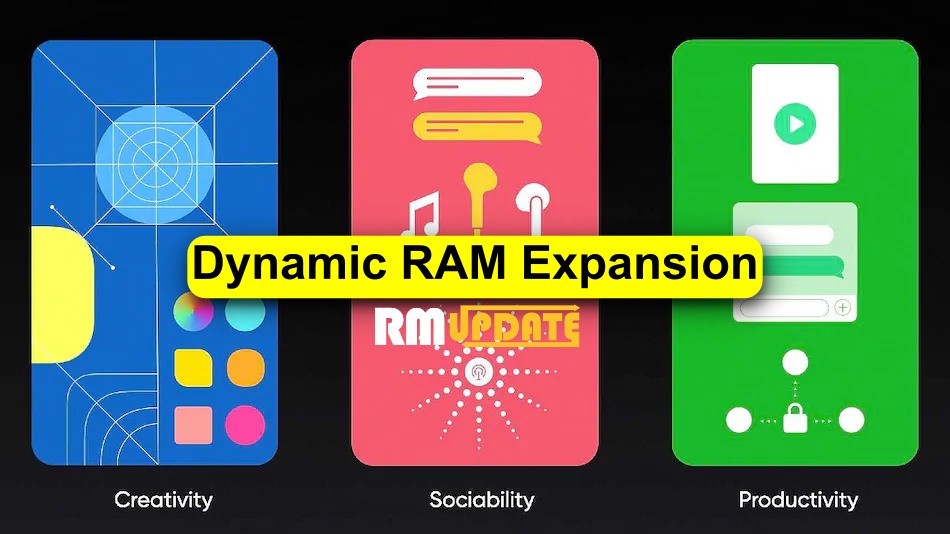 If you like this article follow us on Google News, Facebook, Telegram, and Twitter. We will keep bringing you such articles.