These Xiaomi Devices Supported Always On Display [AOD] Feature [Mi, POCO, & Redmi]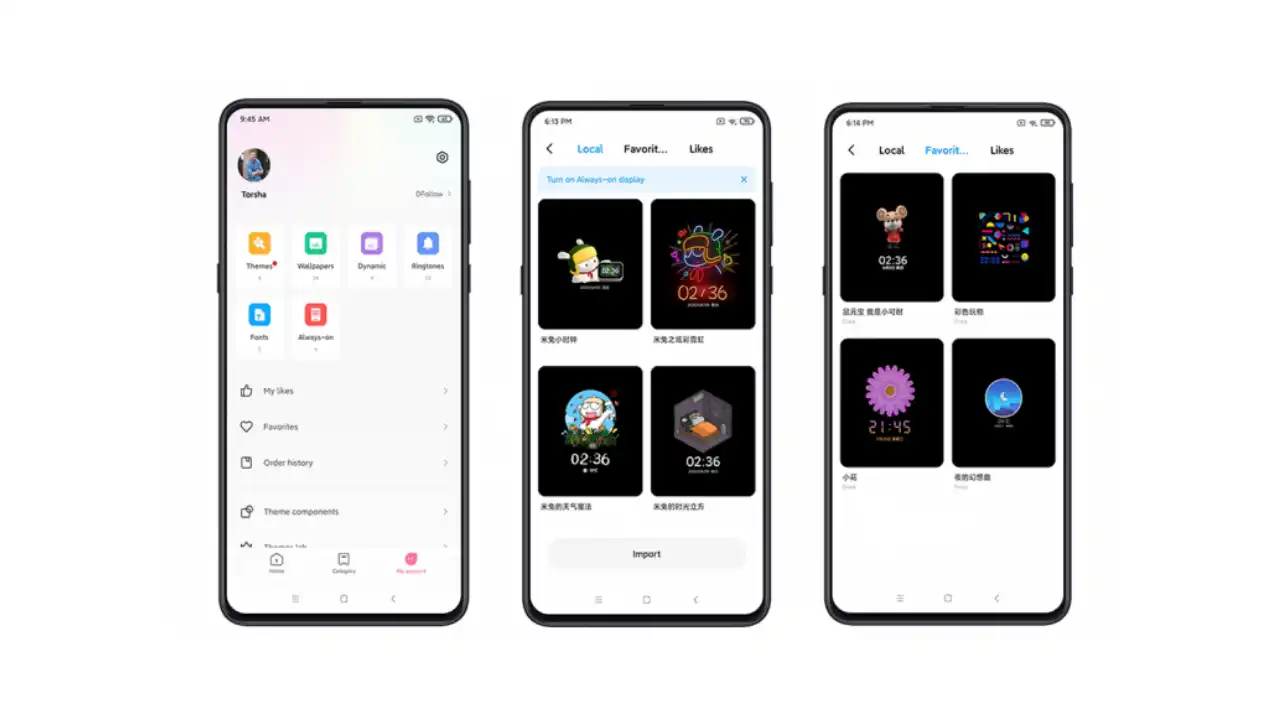 In your daily life, We have plenty of work and we often forget some texts, notifications, watching time, etc on our phones or you are in a meeting and you have activated silent then you may unable to grasp the notification, text until and unless you unlock and check your phone. But this time you will never forget your notification if you enable Always-On Display (AOD).
With the release of MIUI 14, Xiaomi takes the feature a step further, it brings lots of customized options and beautiful dynamic themes including lock screen animated widgets, and you'll be able to even type your own text like your signature or favourite slogans.
The specialty of this feature is that when your phone's light is off, the AOD feature displays some information just like the time, date, and any notifications during a lower-power mode. Nowadays, Most smartphones come with this feature built-in. Also, AOD only works on AMOLED panels because it is capable of producing true blacks while LCD display doesn't.
XIAOMI ALWAYS-ON DISPLAY(AOD) SUPPORTED DEVICES LIST
MI
Xiaomi 13 Pro
Xiaomi 13
Xiaomi 12T Pro
Xiaomi 12T
Xiaomi 11i Hypercharge
Xiaomi 11i
Xiaomi 12 Series
Xiaomi CIVI
Mi 11T Pro
Mi 11T
Mi 11 Lite 5G NE
Mi Mix 4
Mi 11X Pro
Mi 11X
Mi 11 Ultra
Mi Mix Fold
Mi 11 Pro
Mi 11i
Mi 11 Lite 5G
Mi 11 Lite
Mi 10S
Mi 11
Mi 10 Ultra
Mi Note 10 Lite
Mi 10 Youth 5G
Mi 10 Lite 5G
Mi 10 Pro 5G
Mi 10 5G
Mi Note 10 Pro
Mi Note 10
Mi CC9 Pro
Mi 9 Pro 5G
Mi 9 Pro
Mi 9 Lite
Mi A3
Mi CC9
Mi CC9e
Mi 9T Pro
Mi 9T
Mi Mix 3 5G
Mi 9 Explorer
Mi 9 SE
Mi 9
Mi Mix 3
Mi 8 Pro
Mi 8 Explorer
Mi 8
Mi 8 SE
REDMI
Redmi Note 12 Series
Redmi K50 Series
Redmi K40S
Redmi Note 11E Pro
Redmi Note 11 Pro+ 5G
Redmi Note 11 Pro+
Redmi Note 11 Pro
Redmi K40 Gaming
Redmi Note 10 Pro
Redmi Note 10S
Redmi Note 10
Redmi Note 10 Pro Max
Redmi K40 Pro+
Redmi K40 Pro
Redmi K40
Redmi K30 Ultra
Redmi 10X Pro 5G
Redmi 10X 5G
Redmi K30 Pro Zoom
Redmi K20 Pro Premium
Redmi K20
Redmi K20 Pro
Redmi K30 Pro
POCO
Poco X5
Poco X5 Pro
Poco F3 GT
Poco F3
Poco F2 Pro
BLACK SHARK
Black Shark 5 Pro
Black Shark 5
Black Shark 5 RS
Black Shark 4S Pro
Black Shark 4S
Xiaomi Black Shark 4 Pro
Xiaomi Black Shark 4
Black Shark 3S
Black Shark 3 Pro
Black Shark 3
Black Shark 2 Pro
Black Shark 2
Black Shark Helo
If you like this article follow us on Google News, Facebook, Telegram, and Twitter. We will keep bringing you such articles.