Android 14 May Be Limited To Eight Pre-Defined Lock Screen Shortcuts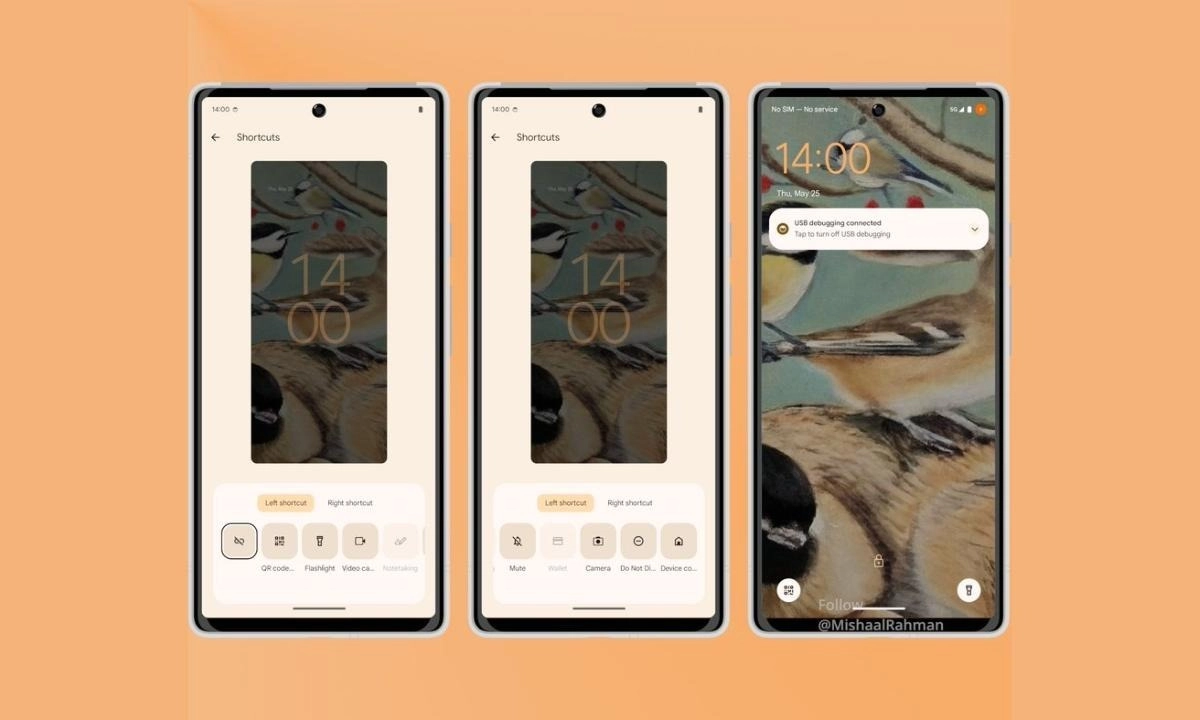 At I/O 2023, Google demonstrated lock screen customization, including the ability to change shortcuts, and confirmed that the feature will be a part of Android 14. Meanwhile, Mishaal Rahman recently shared some more details about the lock screen shortcut customization options. Most likely, you will get a bunch of eight pre-defined options for the lock display of your phone with Android 14.
On the other hand, Google recently released Android 14 beta 2.1 as a bug fixer for Pixel phones. This latest beta fixes some critical issues affecting some basic functions like battery %, speaker, apps crashing, Android Auto, Google Photos app crashing, gesture navigation, Google Messages icon and more.
According to the information, with Android 14, Google will enable you to change the lock screen shortcuts just like in iOS 16. However, you will not be able to add any custom app shortcuts that you want. Instead, there will be eight options in total, including a QR code scanner, flashlight, video camera, notetaking, mute, wallet, camera, do not disturb, and device control.
Here's another look at the lock screen shortcut customization feature Google announced at I/O!

The available shortcuts include:

* QR code scanner
* Flashlight
* Video camera
* Notetaking (see replies for explanation)
* Mute
* Wallet
* Camera
* Do Not Disturb
* Device Controls pic.twitter.com/DIqflakQn0

— Mishaal Rahman (@MishaalRahman) May 25, 2023
Now, you can activate the Lock Screen Shortcuts customization feature. For this, you have to press on it long. This makes sense as this will prevent any lock screen shortcuts from being triggered with an accidental tap.
For the "notetaking" shortcuts listed above, this will open your favourite Notes app on your handset. This will tie in nicely with the new AppClips API feature in Android 14, which lets you take a screenshot and automatically insert it into a note via a gesture.
Since the related changes will come as a feature of AOSP, we can assume that other phone makers will also get these functionalities in the coming times. However, brands like Samsung and Xiaomi already offer the ability to change lock screen shortcuts as part of their UI.
If you like this article follow us on Google News, Facebook, Telegram, and Twitter. We will keep bringing you such articles.