Motorola Flagships Devices Facing Green Vertical Lines On Display: How To Fix It?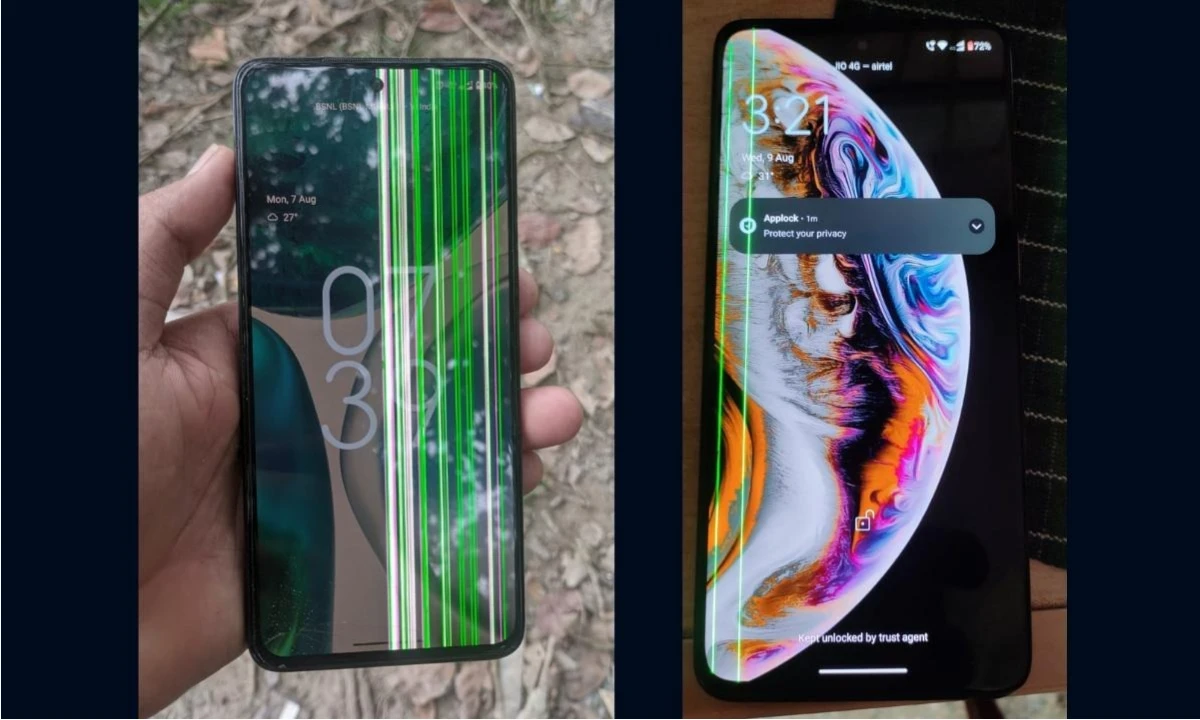 Motorola phones and the Green Line display issue often go hand in hand on a consumer basis. However, this issue does not affect the vital functioning of the device. Nevertheless, it is quite annoying to see a strange colored slash on your smartphone while playing games or watching videos, or during any other activity.
Motorola Green Line:
While the mysterious green line problem is common on many Android phones, Motorola, Motorola G52, and Edge 30 device owners report that the persistent glitch appears randomly in different markets, leaving them worried.
Several Motorola users have been complaining on Twitter "X" about how their smartphones suddenly have a green line running through the display. It's the thin green line that runs from the very top of the display to the very bottom.
As per several reports from Motorola users, it has been mentioned that the green line mysteriously appears without any apparent damage to the phone. Some users claim that the phone has not been dropped or damaged by water, and some claim that the phone received a software update that caused the green line problem.
How to fix the green line problem on your Motorola phone screen
For your information, unfortunately, replacing the display is the only way to fix the green line problem on your Motorola phone screen. Nothing can be done by the end-user on the software that can fix the problem.
Motorola: If the Green Line is a software problem
If you believe that the Green Line software is to blame, we recommend restarting your phone after seeing the Green Line issue on your Android phone. If your problem is not fixed, you can contact the Motorola service center.
Visit a service center:
If your Motorola phone is under warranty and shows no signs of external damage or water damage, then more than likely, the green line issue will be considered a hardware defect and will be repaired free of charge under warranty.
Motorola: Phones over a year old/out of warranty
Some OEMs such as Apple, Samsung, and OnePlus have advised their service centers and support channels to assist users affected by green line issues and repair devices free of charge even outside the warranty period. Still, a condition, the vertical line appears on the screen without any external damage or accidental fall by the consumer.
That's why Motorola users are expecting the company will give various replacement offers to the users who are facing the problem of green lines. The OEM should take some action on Motorola G52 and Edge 30 smartphones because now many users are facing this problem.
If you like this article follow us on Google News, Facebook, Telegram, and Twitter. We will keep bringing you such articles.