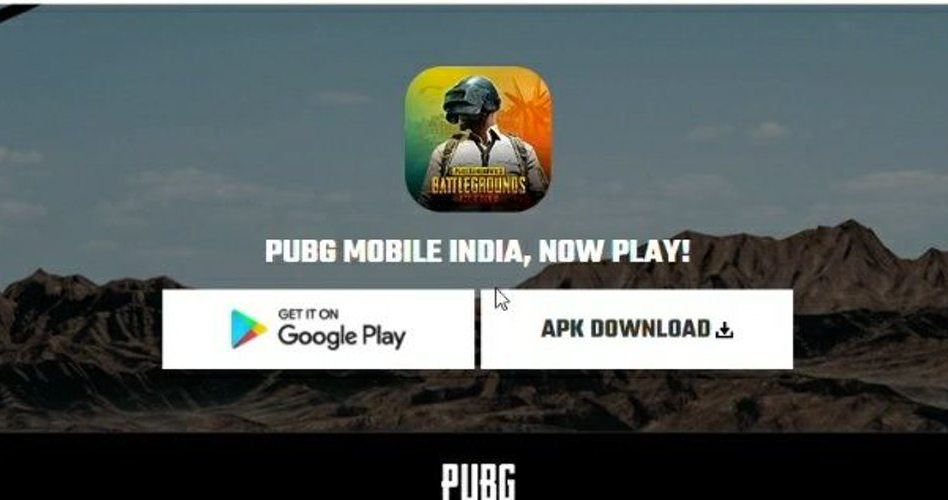 Updated- November 20
PUBG Mobile is set to return in India soon some rumors are suggesting that the game may launch sometime today (November 20). However, PUBG Corporation is no official announcement on the release date from or the parent company, Krafton.
PUBG Corporation is developing the game and according to the latest information, PUBG Mobile Indian version APK download link spotted by some users on the official website.
https://twitter.com/PUBGIndiaGame/status/1329502136271474688
Original Story Continue…
PUBG's Diwali Blast, Diwali is called the Festival of Lights. It is believed that on this day Rama returned to his people after 14 years of exile. And in a way, our PUBG Mobile also arrives after the completion of his exile time (ban time).
We all wanted PUBG Mobile to come back because it did not feel good without it, there was a need for PUBG Mobile for our entertainment in our spare time, or to remove our boredom. And this requirement is being met now.
PUBG makes it official and made an announcement that "soon we will be making a comeback in India." It's definitely a Diwali gift for all Indian Gamers.
[KR Version] Download PUBG Mobile 1.1 Update OBB and APK File

Latest News:
PUBG Mobile Indian users have been getting an in-game notification about PUBG Mobile INDIA data transfer that takes permission from the user to transfer the data. This might be the case that all your information is getting migrated from the Global Version to the Indian version.
Welcome! We can help transfer your data from us (Proxima Beta Pte. Limited), the operator of PUBG Mobile to PUBG Corporation, the

operator of PIJBG Mobile INDIA so that you can use such data to log in PUBG Mobile INDIA until [1 June 2021]. Please note that after [1

June 2021], such transfer will no longer be possible. We (Proxima Beta Pte. Limited) need your consent for the transfer of data to

PIJBG Corporation. Do you wish to provide your consent?
Here we have some information related to its arrival please check it out:
Table Content:
PUBG Mobile India Data Privacy

PUBG Mobile India Features

PUBG Mobile India Release date
PUBG Mobile India Data Privacy:
As we all know that "Data security of players" was the reason for the PUBG Mobile ban. With its comeback, PUBG Corp announced that the game will maximize "Data security" for its players and follow all the local regulations and it will launch with a new name is PUBG Mobile India which has been created specifically for the Indian market.
PUBG Mobile India Features:
The 100 million dollar investment

The better data security of users

Content improvement

Hit color change

New time restrictions

New in-game changes

New contents

PUBG Mobile India Tournaments

Creating a healthy gaming environment

Virtual simulation training ground

New characters with start clothed
PUBG Mobile India Release date:
Last but not least, In India to "cultivate the local video game, e-sports, entertainment, and IT industries." PUBG Corporation and parent company Krafton are planning to make $100 million (approximately Rs. 746 crores) investments.
Prior to this time, the team has not shared a release date for PUBG Mobile India.
But as per Indian Youtuber Maxtern estimated date of PUBG Mobile India is 15th of November 2020 (Publisher name), 2nd of December 2020 (Data Transferred), from 2nd December 2020 to 15th December 2020 (Major Announcement), and at last return in Dec-Jan.
These Countries have Banned PUBG Mobile Game so far
Also, it brings an opportunity for employment in India. 
As said, "The Indian entity will hire over 100 employees specializing in business, e-sports, and game development, and will look to actively collaborate and leverage local businesses to strengthen its gaming service in addition to establishing a local office."
"If you like this article follow us on Google News, Facebook, Telegram, and Twitter. We will keep bringing you such articles."