When someone asks to see your phone, it's hard to say no. In a culture so open it's not easy to keep our privacy protected. ColorOS 11 introduces a new System Cloner feature for users' privacy.
The ColorOS 11 based on Android 11 brings "System Cloner", this is a new privacy feature where you can clone the entire system to create a completely new system as well, such as for private and public users. The system Clone function can be used to quickly switch between the private and public modes of the phone. Go into the notification panel of your smartphone to access this function. Users can also quickly store private content safely in a Private Safe without anyone knowing.
HOW TO USE SYSTEM CLONER IN COLOROS 11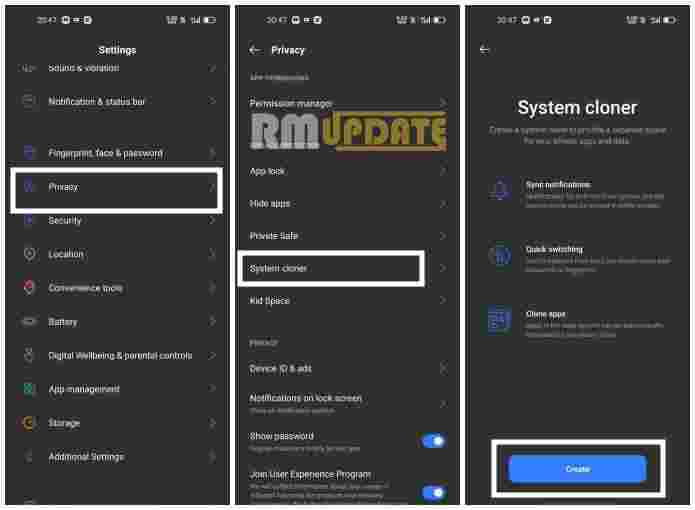 Go into "Settings"
Then Go Into "Privacy"
Scroll Down and choose "System Cloner"
Now at the bottom of the phone click on "Create"
Type your lock screen password.
Now set Password for System Clone.
You can also add a new fingerprint for System Clone.
"If you like this article follow us on Google News, Facebook, Telegram, and Twitter. We will keep bringing you such articles."