Hey, Realme fans here is good news for you. Realme announced at 14 o'clock on May 25, 8 new products will be issued continuously! This announcement on Weibo the official Realme page.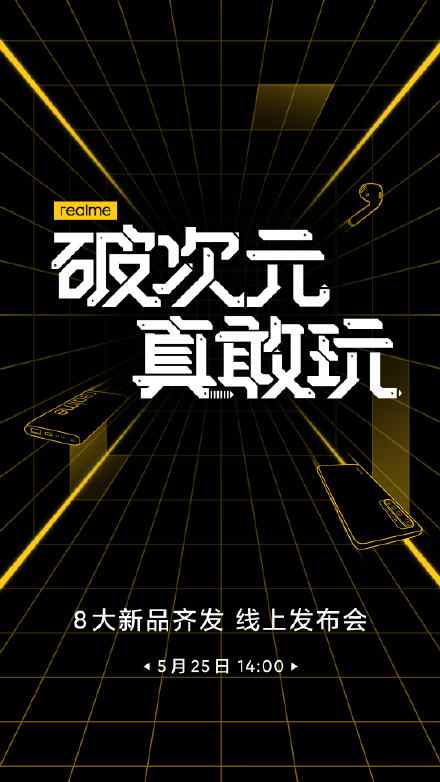 At the same time, the official poster on Weibo shows that the new products that will be unveiled at the new product launch include a true wireless Bluetooth headset, a charging treasure, and a new device. Just when the information about the eight new products of Realme is not very clear, Xu Qi, vice president of Realme and president of global marketing, directly released a real machine photo of the new Realme machine on Weibo. "I broke the news, I am serious." Xu Qi said that the internal codename of this Realme new mobile is "Blade Runner".

According to the real camera photos released by Xu Qi, we can know that this Realme new device has four rear cameras, which are arranged in a vertical manner at the upper left corner of the fuselage. It does not adopt the current popular rectangular design. There is a "Realme" logo on the lower left. On the same level as the four cameras, the overall design is generous and simple. Color matching, this phone is mainly silver color, using a glaring design. From the perspective of the pictures released by Xu Qi, the color tone of this phone is a bit bluish.
The official announcement of the first two-dimensional product manager of Realme.
In addition, this conference is officially called the "Broken Cell Phone Conference" by Realme. Realme's first two-dimensional product manager @triploveChina will be unveiled. We will wait and see what kind of performance this two-dimensional product manager will have and what wonderful product sharing it will bring.
For The Latest Activities And News Follow Our Social Media Handles: