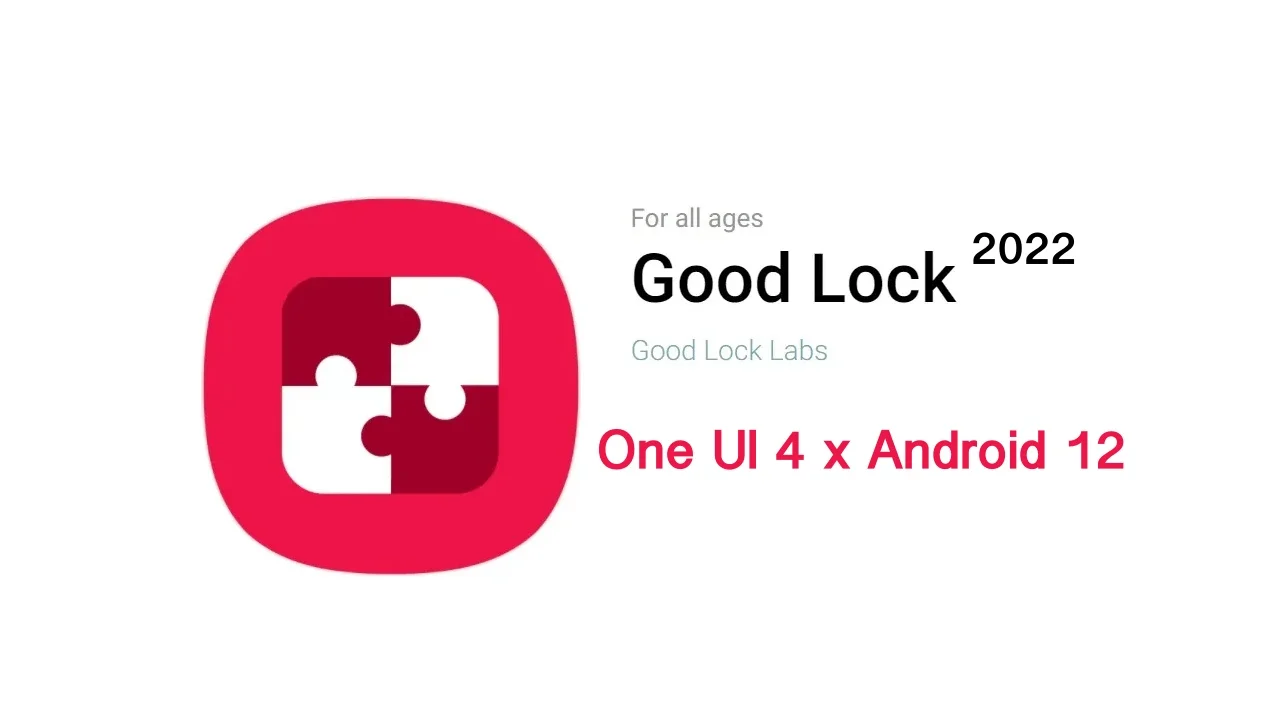 One UI 4.0 Good Lock 2022: Check New Features based on Android 12 – Samsung every time brings something new and exciting for its users. Samsung has mastered the technique of inveigling users. They immerse users by providing new and interesting content regularly to try out and enjoy.
Once again Good Lock is gaining significance in Samsung's mobile development plans. No doubt that the Good Lock is the best customization tool, that consists of several excellent services called modules. also, apps that make the One UI software system highly customizable.
Good Lock is a good platform with an excellent customization tool, which you can get while designing the tool that allows users to modify every little aspect such as home screen layout and folder properties.
The company needs to re-optimize Good Lock as many Good Lock apps and modules are no longer compatible with devices running Android 12-based One UI 4.0.
However, keeping this in mind, the Good Lock's in-charge in South Korea shared the full plans for Good Lock 2022 which will be made for Galaxy devices running One UI 4.0 based on Android 12. Read more These devices support BGMI/PUBG Mobile 90 FPS graphics setting [Realme, Mi, Oppo, Oneplus and Samsung]
Samsung Internet Browser Stable & Beta – v16.0.4.22 & 16.0.2.19
One UI 4.0 Good Lock 2022
One UI 4, which some of you have already experienced through the beta, is approaching, and many people may be curious about the Good Lock schedule, so I would like to tell you about the Good Lock opening plan and new features that are being prepared.
Earlier, the company had announced that the stable One UI 4.0 update will be rolling out for Galaxy phones later this year. And now the company has started preparing for the Android 12-based One UI 4.0 update rollout for Galaxy devices.
Good Lock 2022 Schedule
Until now, after the One UI version was officially opened, it took some time for Good Lock to work in the new One UI,
and many complained about the inconvenience because the function that was used during that time did not work.
This time, we are preparing as much as possible so that you can use Good Lock at the same time as One UI 4 officially opens (though it was very difficult for the developers) to eliminate the gap in which Good Lock cannot be used. Read more Samsung System Launcher For One UI 4.0 Get A New Update
These devices support BGMI/PUBG Mobile 90 FPS graphics setting [Realme, Mi, Oppo, Oneplus and Samsung]
Good Lock 2022 Three major updates
In November company will bring Good Lock 2022 operating on One UI 4.
Home Up Task Changer function will be available in December.
Updates with new features will be done in January 2022
By the way, some of you may already be participating in the One UI 4 beta. Please note that currently, the following 8 types of apps are already available. LockStar, Routine+, One Hand Operation+ Penstastic, Wonderland, ThemePark, NiceCatch, Edge Touch
Good Lock 2022 New Features:
Lock-Star
Clockface
MultiStar
<Lock-Star>
Improved Lock widget editing function: Provides more editing functions such as Alpha, Lock icon replacement.
Edit AOD: It is possible to edit (On/Off) the elements composing AOD.
Decorate your lock screen with stickers: You can decorate your lock screen with various stickers.
<Clockface>
My Watchface: You can set up a watch face made with Watch Face Studio on the device in conjunction with the Galaxy Watch 4.
<MultiStar>
Samsung Dex:

Supports high resolution regardless of connected accessories, and you can use more apps at the same time.
On tablets, if possible, the DeX screen will also be turned vertically.
<HomeUp >
Apps screen portrait mode: You can check the app icons by swiping up/down on the Apps screen.
<KeysCafe>
You can create your own GIFs. Create your own stickers: You can use unique stickers in conjunction with the Samsung keyboard. (My own sticker creation function, which was scheduled to be opened last year, is finally open. Thank you for your patience.)
<NiceShot>
Added settings to improve usability of screen capture and screen recording functions.
You can choose not to save screen capture images to the clipboard, and automatically activate Do Not Disturb when screen recording.
<Wonderland>
Add video wallpaper: You can set the video file as the wallpaper of the home screen.
Another interesting function is being prepared, and we will update it after seeing the completeness of the requirements.
<One Hand Operation+>
Gesture Hot key: Execute a function by passing a shortcut to the running app as a gesture.
Screen Move: Moves the screen with gestures to help click in areas that cannot be reached.
<SoundAssistant>
Volume panel theme available in DeX mode.
You can use voice modulation effect in VoIP or Sound Recorder app
Good Lock has already passed 5 years and is approaching the 6th version, so I am deeply moved. The driving force that developers have been able to develop with passion until now is thanks to the customers who give a lot of feedback and support while using it.
Check more
Samsung Released Game Launcher update adds Bookmarks, Gaming Timeline, and more
Download One UI 4.0 (Android 12) OTA Update For Samsung Galaxy Devices Here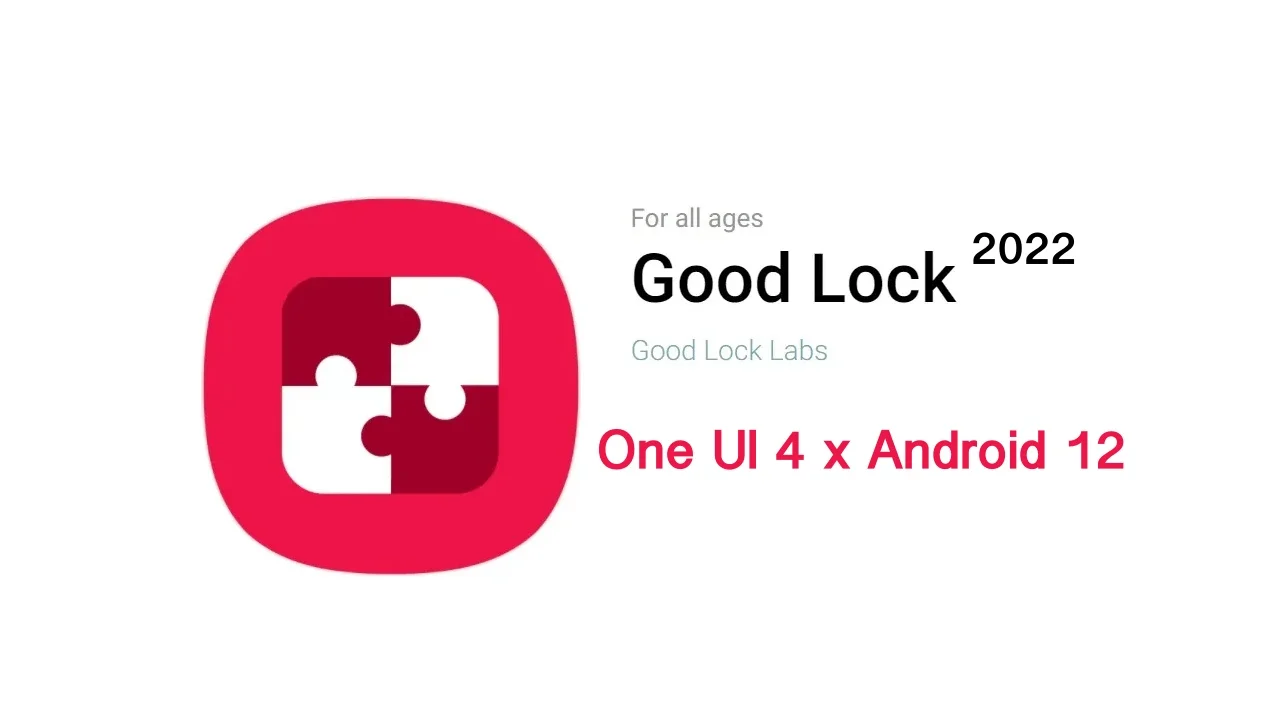 If you like this article follow us on Google News, Facebook, Telegram, and Twitter. We will keep bringing you such articles.