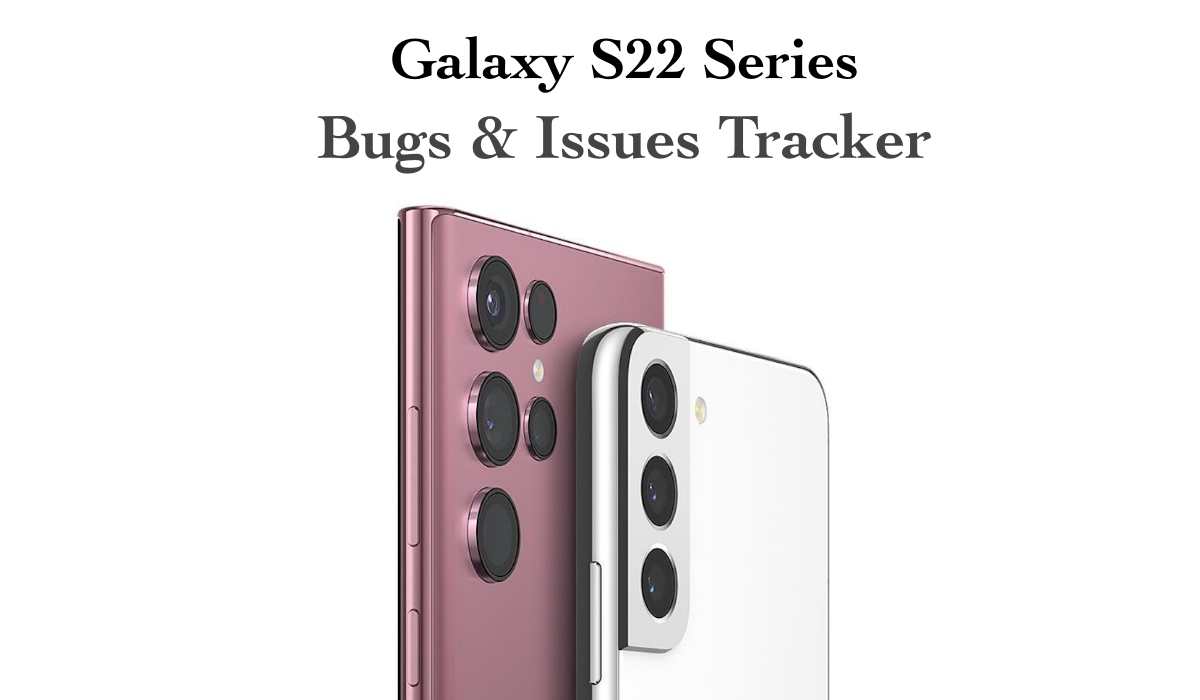 For the last few days, Samsung has been rolling out security patch updates and significant updates to its device so that the device could become bug-free, and the vulnerability of the phone should increase. Although Samsung is always very concerned about the update and regularly releases the update. Recently, Samsung also started the Android 13-based One UI 5.0 for its flagship Galaxy S22 series. 
As everything cannot be perfect despite the above everything, Samsung flagship device users are facing issues worldwide. Below, we discussed some known issues shared in the Samsung community. Read more Samsung Galaxy August 2022 Update List: Security Patches And Models [Updated]
Galaxy S22 Series Bugs & Issues Tracker [8th August]
Navigation Gesture Issue in Galaxy S22:
Recently users complained that their device is facing a navigation gesture issue and lagging in portrait mode, in which sometimes the user device lags so much. For Information, Gesture navigation is a gesture in which, instead of a button on the screen, the user can control his phone with gestures like Swipe from the left or right edge of the screen. Two button navigation: Tap Back, three button navigation: Tap Back; in gesture, mode device is fully controlled by gestures and to use. Click here for the link
Galaxy S22 Lagging issue:
Recently, many complaints have been registered about the device lagging behind fingers, followed by the gestures, facing the issue, and suddenly app stuttering. User already 4 times factory reset done. According to users, it is because of laggy UI and bugs. One UI needs an improvement. Click here for the link
Samsung Pass not recognizing on Galaxy S22 Ultra:
Facing an issue is signing in to Samsung pass. For information, it is a biometric login feature for login into any website or app without using the ID & Password. Click here for the link.
Solution:
In this condition, the user can try to remove all the fingerprints and set them in again. Maybe this can be helpful.
Night mode not working on Galaxy S22 Ultra:
A user of Galaxy S22 Ultra complained that his brand new S22 ultra night mode is not working properly. According to the user, in this mode, pictures are not loaded properly and are not bright up to sufficient visibility. Click here for the link.
Night mode; generally changes the user's phone's whole interface. It makes users' phones less bright during the night and helpful to read. However, the night is slightly darker, so users can access the device calmly.  Read more Samsung One UI 5.0 Ineligible Galaxy Device List [Update]
Randomly froze, then restarts Galaxy S22 Ultra Device:
Facing issues randomly after disconnecting the Android Auto Those who have to try Android Auto yet. It is made for focusing while you drive. Connecting to the car controls features like navigation, maps, calls, text messages, and music by bringing apps to your car display. Click here for the link
Rebooting Self Galaxy S22 Ultra:
Daily at night device reboots by itself while using wireless charging. Already done a lot of things, but not getting the issue fixed and cleared the phone's cache too. The device did not reboot the first time after being cleared but started again from next night after. Click here for the link.
The device was released in 2020 and released out of the box with Android 10-based One UI 2.0. It was the last Galaxy S22 series phone; the series was discontinued after this.
Refresh Rate issue on Galaxy S22 Ultra:
The system did not recognize the refresh rate in some apps, and it sometimes got slow and fasted while using the media apps. It keeps on frequently repeating, though, creating a disturbance. Click here for the link.
For information, The refresh rate of your display defines how many times per second the display can draw a new image on devices. Read more One UI 4.1 Camera Features & Supported Galaxy Device List
Smart Lock not working in Galaxy S22 Ultra:
Smartlock is not working properly. Click here for the link.
"If you like this article follow us on Google News, Facebook, Telegram, and Twitter. We will keep bringing you such articles."