Realme X50 Pro 5G comes with the latest Qualcomm Snapdragon 865 5G processor and it also brings Vapor Cooling System, so all realme fans are thinking that what is Vapor Cool System? so let's check out.
Vapor Cooling System
The new upgraded five-dimensional Vapor Cooling System enables higher heat dissipation performance. Vapor Chamber dissipates heat from an area of up to 1821 mm², compared with the previous generation of heat pipes increased by 339%, ensuring high performance all the time, even while heavy gaming.
Pack all your games into Game space and immerse in your games like never before. The game assistant can set the Do-Not-Disturb mode and enable semi-transparent pop-ups to avoid interruptions.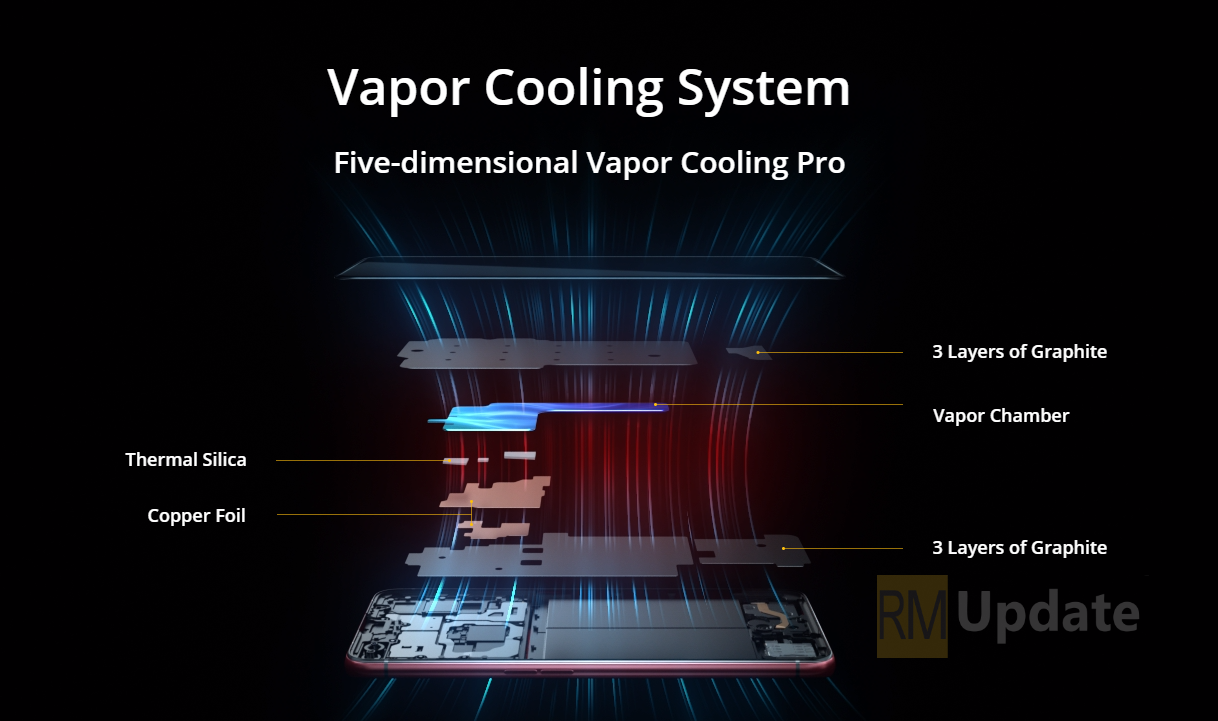 For The Latest Activities And News Follow Our Social Media Handles: