Huawei EMUI 11: All you need to know – New Features, Supported Devices List, Beta and Timeline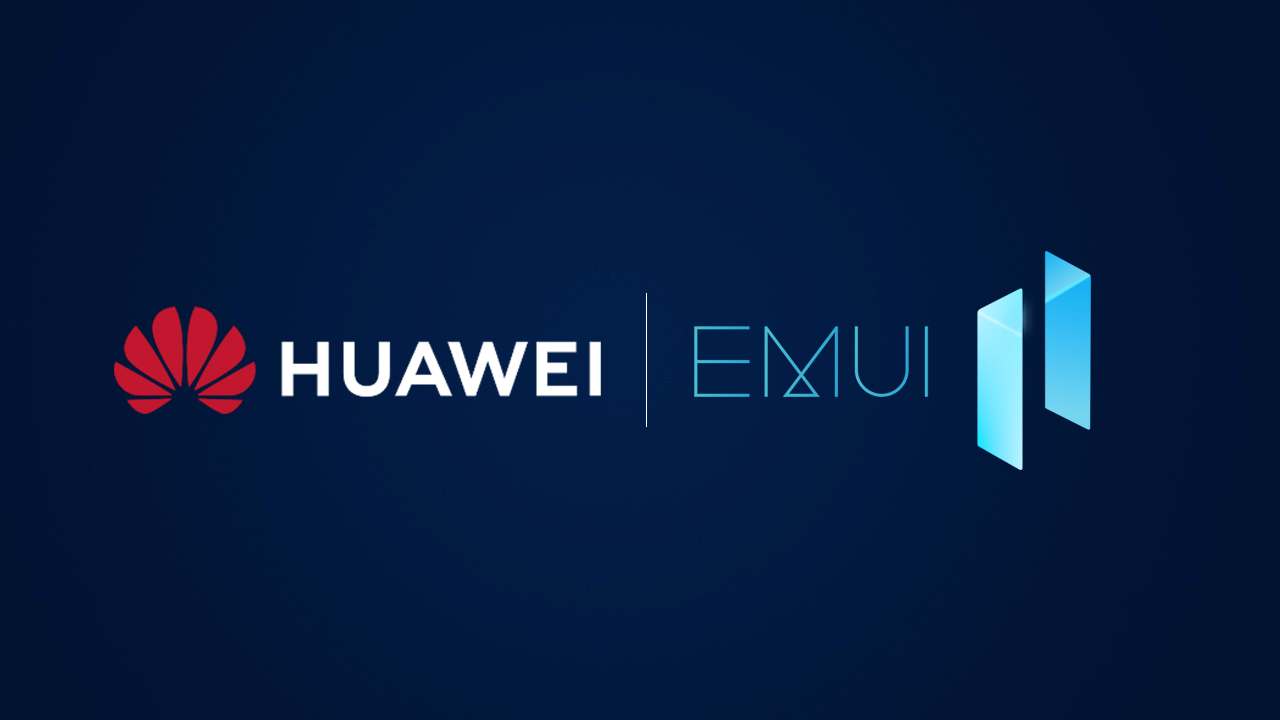 On September 10. Chinese company Huawei has launched EMUI 11 alongside HarmonyOS 2.0. During the launch event, the company also launched the beta of EMUI 11 and Magic UI 4 for 10 of its devices. However, unlike other OEMs, Huawei's latest Android skin is based on Android 10 as the firm could not work with Google due to the US ban.
According to the roadmap
HarmonyOS 2.0 will support devices with up to 128MB RAM
In 2021, It'll support devices up to 4GB RAM (Tablets and entry-level smartphones.)
By the end of 2021, this RAM limit will increase over 4GB (Support of flagship smartphones.)
Huawei Mate 40 series pushed the EMUI 11.0.0.125 system update. According to the postings of users, the Huawei Mate 40 series has now released the EMUI 11.0.0.130 version update.
Huawei EMUI officially announced that the public beta of EMUI 11 of the HUAWEI Mate Xs model has started! Open the "Pollen Club" App, open the registration, and see what EMUI 11 brings to you!
Huawei EMUI officially announced that MatePad Pro and MatePad Pro 5G have fully upgraded the official version of EMUI 11. Open the [Service] APP—Service—Upgrade early adopters to start the experience.
EMUI Latest News
Huawei Nova 7i starts receiving December 2020 security update on EMUI 10.1
Huawei Mate 30 Pro gets December 2020 security patch update [EMUI 11.0.0.168]
Huawei Mate 20X starts getting EMUI 11 stable update
EMUI 11 will start the official version upgrade of 20 models:
Huawei nova 5 Pro,
Honor 20,
Honor 20 PRO,
Honor V20,
Honor Magic2,
Huawei Tablet M6 (8.4 inches),
Tablet M6 High Energy Edition,
Huawei Tablet M6 (10.8 inches).
Huawei P40,
Huawei P40 Pro,
Huawei P40 Pro+,
Huawei Mate 30 (5G),
Huawei Mate 30 Pro (5G),
Huawei Mate 30 RS Porsche Design.
Huawei Mate 20
Huawei Mate 20 Pro
Huawei Mate 20 Pro Max
Huawei Mate 20 Pro Max 5G
Huawei Mate X
Huawei Mate 20 RS Porsche Design
EMUI 11 New Features
Multi-screen Collaboration
Access Control
Animation Human Factor
Note Lock
Super Noted
New Security and Permission
AI Subtitles
EMUI 11 Supported Device List
NORTHEAST EUROPE:
Huawei P40 (ANA) – December 2020
Huawei P40 Pro (ELS) – December 2020
Huawei P40 Pro+ (ELS) – December 2020
Huawei Mate 30 Pro (LIO) – December 2020
Huawei Mate Xs (TAH) – January 2021
Huawei P30 (ELE) – Q1 2021 (First Quarter)
Huawei P30 Pro (VOG) – Q1 2021 (First Quarter)
Huawei Mate 20 (HMA) – Q1 2021 (First Quarter)
Huawei Mate 20 Pro (LYA) – Q1 2021 (First Quarter)
Huawei Mate 20 RS Porsche Design (LYA) – Q1 2021 (First Quarter)
Huawei Mate 20X 4G (EVR) – Q1 2021 (First Quarter)
Huawei Mate 20X 5G (EVR) – Q1 2021 (First Quarter)
Huawei Nova 5T (YAL) – Q1 2021 (First Quarter)
Huawei MatePad Pro (MRX) – Q1 2021 (First Quarter)
Huawei MediaPad M6 (10.8 inch) (SCM) – Q1 2021 (First Quarter)
INDIA:
Huawei Mate 20 Pro (LYA) – Q1 2021 (First Quarter)
Huawei P30 Pro (VOG) – Q1 2021 (First Quarter)
MIDDLE EAST, AFRICA RUSSIA:
Huawei P40 (ANA) – December 2020
Huawei P40 Pro (ELS) – December 2020
Huawei P40 Pro+ (ELS) – December 2020
Huawei Mate 30 Pro (LIO) – December 2020
Huawei Mate 30 Pro 5G (LIO) – December 2020
Huawei Mate Xs (TAH) – January 2021
Huawei Nova 7 (JEF) – January 2021
Huawei P30 (ELE) – Q1 2021 (First Quarter)
Huawei P30 Pro (VOG) – Q1 2021 (First Quarter)
Huawei Mate 20 (HMA) – Q1 2021 (First Quarter)
Huawei Mate 20 Pro (LYA) – Q1 2021 (First Quarter)
Huawei Mate 20 RS Porsche Design (LYA) – Q1 2021 (First Quarter)
Huawei Mate 20X 4G (EVR) – Q1 2021 (First Quarter)
Huawei Mate 20X 5G (EVR) – Q1 2021 (First Quarter)
Huawei Nova 5T (YAL) – Q1 2021 (First Quarter)
Huawei MatePad Pro (MRX) – Q1 2021 (First Quarter)
Huawei MatePad Pro 5G (MRX) – Q1 2021 (First Quarter)
Huawei MediaPad M6 (10.8 inch) (SCM) – Q1 2021 (First Quarter)
ASIA PACIFIC:
Huawei P40 (ANA) – December 2020
Huawei P40 Pro (ELS) – December 2020
Huawei P40 Pro+ (ELS) – December 2020
Huawei Mate 30 Pro (LIO) – December 2020
Huawei Mate 30 Pro 5G (LIO) – December 2020
Huawei Mate 30 (TAS) – December 2020
Huawei Mate Xs (TAH) – January 2021
Huawei Nova 7 (JEF) – January 2021
Huawei P30 (ELE) – Q1 2021 (First Quarter)
Huawei P30 Pro (VOG) – Q1 2021 (First Quarter)
Huawei Mate 20 (HMA) – Q1 2021 (First Quarter)
Huawei Mate 20 Pro (LYA) – Q1 2021 (First Quarter)
Huawei Mate 20 RS Porsche Design (LYA) – Q1 2021 (First Quarter)
Huawei Mate 20X 4G (EVR) – Q1 2021 (First Quarter)
Huawei Mate 20X 5G (EVR) – Q1 2021 (First Quarter)
Huawei Nova 5T (YAL) – Q1 2021 (First Quarter)
Huawei MatePad Pro (MRX) – Q1 2021 (First Quarter)
Huawei MatePad Pro 5G (MRX) – Q1 2021 (First Quarter)
Huawei MediaPad M6 (10.8 inch) (SCM) – Q1 2021 (First Quarter)
WEST EUROPE:
Huawei P40 (ANA) – December 2020
Huawei P40 Pro (ELS) – December 2020
Huawei P40 Pro+ (ELS) – December 2020
Huawei Mate 30 Pro (LIO) – December 2020
Huawei Mate Xs (TAH) – January 2021
Huawei P30 (ELE) – Q1 2021 (First Quarter)
Huawei P30 Pro (VOG) – Q1 2021 (First Quarter)
Huawei Mate 20 (HMA) – Q1 2021 (First Quarter)
Huawei Mate 20 Pro (LYA) – Q1 2021 (First Quarter)
Huawei Mate 20 RS Porsche Design (LYA) – Q1 2021 (First Quarter)
Huawei Mate 20X 4G (EVR) – Q1 2021 (First Quarter)
Huawei Mate 20X 5G (EVR) – Q1 2021 (First Quarter)
Huawei Nova 5T (YAL) – Q1 2021 (First Quarter)
Huawei MatePad Pro (MRX) – Q1 2021 (First Quarter)
Huawei MediaPad M6 (10.8 inch) (SCM) – Q1 2021 (First Quarter)
LATIN AMERICA:
Huawei P40 (ANA) – December 2020
Huawei P40 Pro (ELS) – December 2020
Huawei P40 Pro+ (ELS) – December 2020
Huawei Mate 30 Pro (LIO) – December 2020
Huawei Mate Xs (TAH) – January 2021
Huawei P30 (ELE) – Q1 2021 (First Quarter)
Huawei P30 Pro (VOG) – Q1 2021 (First Quarter)
Huawei Mate 20 (HMA) – Q1 2021 (First Quarter)
Huawei Mate 20 Pro (LYA) – Q1 2021 (First Quarter)
Huawei Nova 5T (YAL) – Q1 2021 (First Quarter)
Huawei MatePad Pro (MRX) – Q1 2021 (First Quarter)
Huawei MediaPad M6 (10.8 inch) (SCM) – Q1 2021 (First Quarter)
JAPAN:
Huawei P40 Pro (ELS) – January 2021
Huawei Mate 30 Pro 5G (LIO) – January 2021
Huawei P30 (ELE) – Q1 2021 (First Quarter)
Huawei Mate 20 Pro (LYA) – Q1 2021 (First Quarter)
Huawei Nova 5T (YAL) – Q1 2021 (First Quarter)
Huawei MatePad Pro (MRX) – Q1 2021 (First Quarter)
EMUI 11 & Magic UI 4 Timeline
Rolled Out
12 October: 1st beta
1 October (in Europe and Russia): 1st beta
Huawei P40 series
Huawei Mate 30 Pro
28 September: 2nd beta
Huawei P40 series
Huawei Mate 30 series
Huawei MatePad Pro series
22 September: 1st beta
Huawei Nova 6 series
Huawei Nova 7 series
10 September: 1st beta
Huawei P40 series
Huawei Mate 30 series
Huawei MatePad Pro series
FOR MAGIC UI 4
22 September: 1st beta
Honor 30
Honor V30 series
EMUI 11 & Magic UI 4 Beta Recruiting
2 October (in Poland)
Huawei P40 series
Huawei Mate 30 Pro
29 September (in China)
Huawei Mate Xs
Huawei MatePad 10.8 inch
28 September (in UK)
Huawei P40 series
Huawei Mate 30 Pro
26 September (in Turkey, Germany, Spain)
Huawei P40 series
Huawei Mate 30 Pro
22 September (in Russia)
Huawei P40 series
Huawei Mate 30 Pro
14 September
Huawei Nova 7 series
Huawei Nova 6 series
10 September (in China)
Huawei P40 series
Huawei Mate 30 series
Huawei MatePad series
For Magic UI 4:
14 September
Honor 30 series
Honor V30 series
"If you like this article follow us on Google News, Facebook, Telegram, and Twitter. We will keep bringing you such articles."