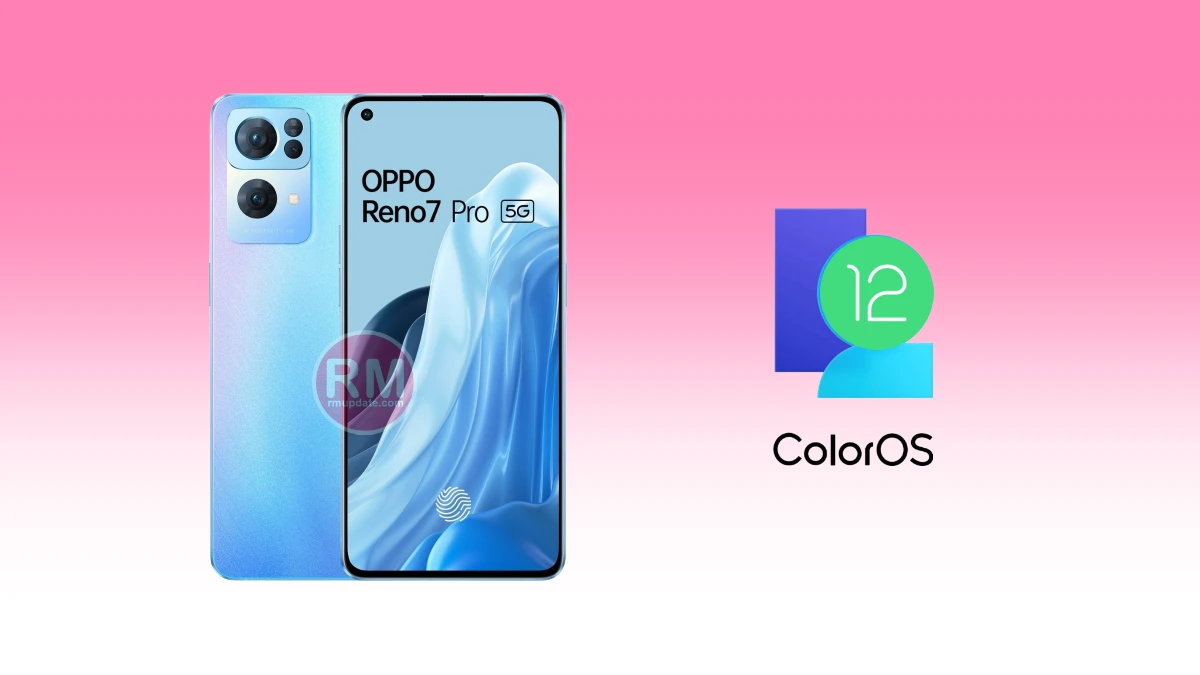 Updated – Finally, OPPO officially released the stable version on ColorOS 12 skin based on Android 12 update in India. This update require A.12/A.13/A.14 build and it is rolling out C.03.
How to Apply
The Official Version is released, you can get it in 2 ways by the following steps:
Click [Settings] – [Software Updates] – Detect the ColorOS 12 version and update
For Official Version Users: Please make sure that you are updated to the latest official version of ColorOS 11.
Previous News – March 30th
Several smartphone manufacturers have released the Android 12 update for eligible smartphones and OPPO is one of them. This Tuesday (29), the company started the testing of ColorOS 12 based on Android 12 for the Reno7 Pro 5G.
It is interesting that OPPO has released the update for three devices with different price ranges. The Reno7 Pro 5G is in the premium mid-range segment. A quota of 5000 users is set for Reno7 Pro 5G, and this batch is in India.
OPPO has not released a schedule with dates, but it is likely that the update will be released gradually to more countries in the coming days. The company still has a long list of devices to receive Android 12 and ColorOS 12.
ColorOS 12 brings a number of new features, security improvements, and a special wallpaper engine. There is also support for virtual RAM on some devices. Lately, some phones have shipped out of the box with ColorOS 12 but are based on Android 11.
Details
Phone model: Reno7 Pro 5G (information about other models please follow the Community notice)
Time: Mar. 29, 2022-Mar. 31, 2022
Application Quota: 5000
Release Country: India
When receiving the version: within 3 workdays after application success
Confirm your phone has updated to the version (Detectable Version): C.12/C.13
How to Apply
Click 'Settings'>> 'Software Update'>> Click the settings icon on the screen>> Apply for Beta Version>>Update Beta Version. And then follow the guide to applying. (If the application quota is full, please wait for the next round)
"If you like this article follow us on Google News, Facebook, Telegram, and Twitter. We will keep bringing you such articles."