Android 14-Based Funtouch OS 14 Beta Changelog – New Features & Enhancements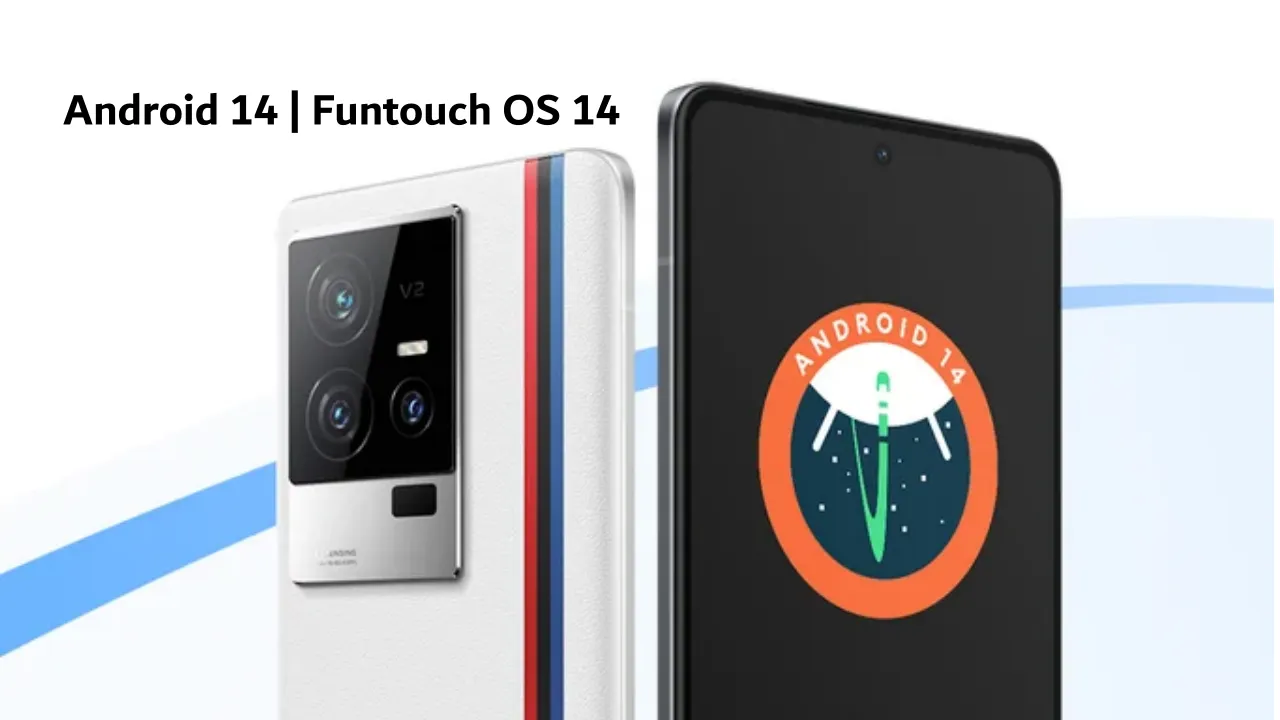 Last week, Vivo invited Vivo X90 Pro and iQOO 11 users to experience the Android 14-based Funtouch OS 14 beta update features and enhancements ahead of the official release. The Chinese tech giant is now releasing this beta update for its devices as per its promise. In this article, you can check out all the new features and improvements the Android 14-based Funtouch OS 14 beta changelog comes with.
In India, Funtouch OS 14 Beta testers can upgrade their Vivo X90 Pro and iQOO 11 devices to the latest Beta version. The Funtouch OS 14 changelog contains all the changes, including new features and improvements for the company's flagship models. The Android 14-based iteration is only available for the Vivo X90 Pro and iQOO 11 phones.
The Android 14-based Funtouch OS 14 changelog is the big update. It mentions interesting new features and improvements that are worth noting. From lock screen clocks and albums to global search and remastering, many things are coming to Viv0/iQOO with the Funtouch OS 14 update.
Funtouch OS 14 (Android 14) Changelog:
You can check the complete Funtouch OS 14 based on Android 14 beta update changelog below.
Lock screen clock:
Added support for clock layout style and font adjustment as well as Smart color inversion, Smart color picking, and Basic color customization to improve the customization ability of the lock screen clock to satisfy users' personalization demands in lock screen scenarios.+
Albums:
Added support for saving images at custom resolutions when editing them.
Added the Export original-quality video switch in Video editing, which allows you to export original-quality videos when turned on.
Added support for adjusting quality parameters in Video editing, which supports export in a maximum of 4K at 60 fps.
Added several filter effects in Video editing.
Optimized filter thumbnails to intuitively reflect usage scenarios and effects.
Small windows:
Added the top bar design to make dragging more convenient.
Added Mini small mode, which allows you to switch to a mini window in navigation and other scenarios to conveniently view in-app content. You can double-tap to switch to full screen.
Added Split-screen & small window overlay, which allows you to open small windows in split-screen mode.
Always on display:
Added Always On Display style resources to make resources more diverse.
Optimized Always On Display notifications with support for more selectable apps.
Control center:
Added the brand-new Control center with a panel design and a more refreshing and tidy interface. UI has been fully upgraded, the visual experience has been made more elegant, the operation is now simple, the information is complete and the efficiency has improved, so you can better control your device.
Optimized Control center in landscape mode to provide a more friendly interactive experience.
Optimized Output switcher by optimizing the interactive experience of volume adjustment with support for device group display as well as optimizing device sorting with support for more third-party app protocols.
Security & Privacy:
Added support for some system apps and Google apps in App hiding.
smart mirroring
Added Screen mirroring privacy protection, with which the large screen device will no longer display privacy information, such as floating notifications, the notification bar, the status bar, alarm clock notifications, and other private content.
Added off-screen mirroring, which allows for screen mirroring even when the phone screen is off to prevent unnecessary power consumption.
Widgets
Added the 2×2 Weather kit to increase the diversity of kits.
Added support for One-tap addition, which makes it more convenient to add kits to the home screen.
Optimized the layout of the kit library to improve the use of space on the kit page.
Home screen:
Added the feature in which you can tap and hold an app on the home screen to view kits related to the app and quickly jump to these kits.
Added the mono-color Material You palette, providing a simple and elegant system-style customization experience.
Global search:
Added the "Quick services" option, which allows you to search for and jump directly to features in system apps, and shows apps supporting this feature.
Status bar and notifications:
Added two battery icon styles with support for customizing the battery percentage display mode in the status bar.
Multimedia:
Added the Per-app volume control feature, allowing you to adjust the rhythm of music as you like.
Optimized the volume panel visuals, which allows for more intelligent volume management, more convenient operation, and easier volume adjustment.
Optimized Quick pairing, which, with intuitive and simple one-tap pairing, automatically finds nearby devices and guides you to set up new devices. Device information can be synced with Google accounts.
Share:
Optimized the experience of previewing multi-image or text and image links.
System:
Added Motion blur, which, through algorithms, simulates the phenomenon of visual persistence during film shooting (dynamic motion blur) to compensate for the incoherence issue during the animation process, improving smoothness when users open and exit apps on the home screen and achieving silky visual smoothness.
Added App retainer, in which trust-listed apps that are closed by the system can quickly be restored to the status in which they were last used after being restarted. This seamless connection of tasks provides a more coherent product experience.
Optimized system memory by reducing system resident memory and streamlining resident process memory, thereby reducing the memory occupied by the system during the daily use of the system by users and increasing the available memory for users.
If you like this article follow us on Google News, Facebook, Telegram, and Twitter. We will keep bringing you such articles.