PUBG New State has revealed its official trailer a few days ago and since then, players have gone crazy regarding the game's release. In a recent development, the creators have secretively revealed the official launch timings of PUBG New State.
This article shares PUBG New State's official launch timings that the developers have revealed. Read the full article to know more.
Also read: PUBG New State reveals the brand new Trunk feature
PUBG New State official launch timings
Today at around 9:30 AM IST, PUBG New State posted a new video on their youtube channel with the title, "D-1 (Survivor Pass)". The video shared every detail regarding the new Survivor Pass that players gonna have. However, at the end of the video, the narrator stated that players are only 24 hours away from the official launch of the game.
The video was launched today at around 9:30 AM IST and as the narrator stated "24 hours away" from the launch, the official launch time of PUBG New State will be 9:30 AM IST (November 11, 2021) 04:00 (UTC+0).
Also read: How to get PUBG G-coins at 50% price?
Here are the official timings for other nations:
Pakistan: 9:00 am (approx)
Bangladesh: 10:00 am (approx)
Nepal: 9:45 am (approx)
Most probably players will be able to play the story missions as well as weekly missions of the Survivor Pass from tomorrow. Players can also get the Premium Pass by spending NCs (New State Cash). Here are some of the features of PUBG New State's Survivor Pass:
The Survivor Pass updates every month and completing daily, weekly and Story missions will give players SP points (Survivor Pass points) to increase their Pass level to obtain several rewards.
Each season features a different faction character from New State, where players can obtain their outfits for free with Survivor Pass.

GLC (Great Lake Coalition)
Mayhem
New State
Hunters

Three story missions will be available each week and completing these missions will significantly increase the player's SP.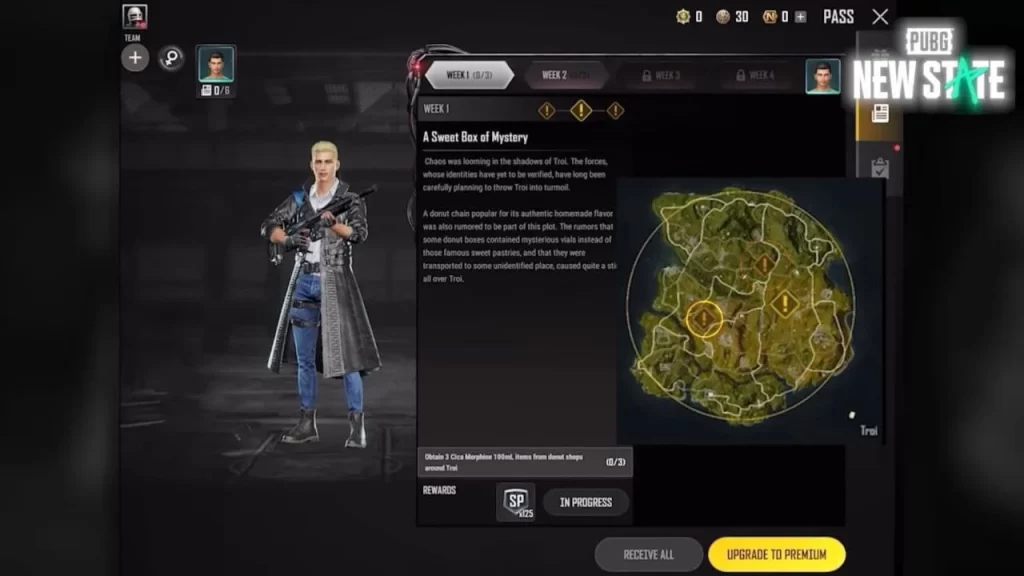 Story missions from Survivor Pass Vol. 1 features Sam Berry, New State's main character.
Players can also obtain the featured character's appearence as a reward for completing all 12 story missions.
Players can explore all featured characters in every new season
Fans just need to wait a few hours more to see the official version of the game on Google Play Store and Apple App Store.
Also read: PUBG New State Survivor Pass all details revealed and explained
If you like this article, please follow us on Google News, Facebook, Telegram, and Twitter. We will always keep bringing you such articles.