Samsung July 2022 Software Update – 5 Years Security & Maintenance, Galaxy Device List, Timeline, Improvements, and more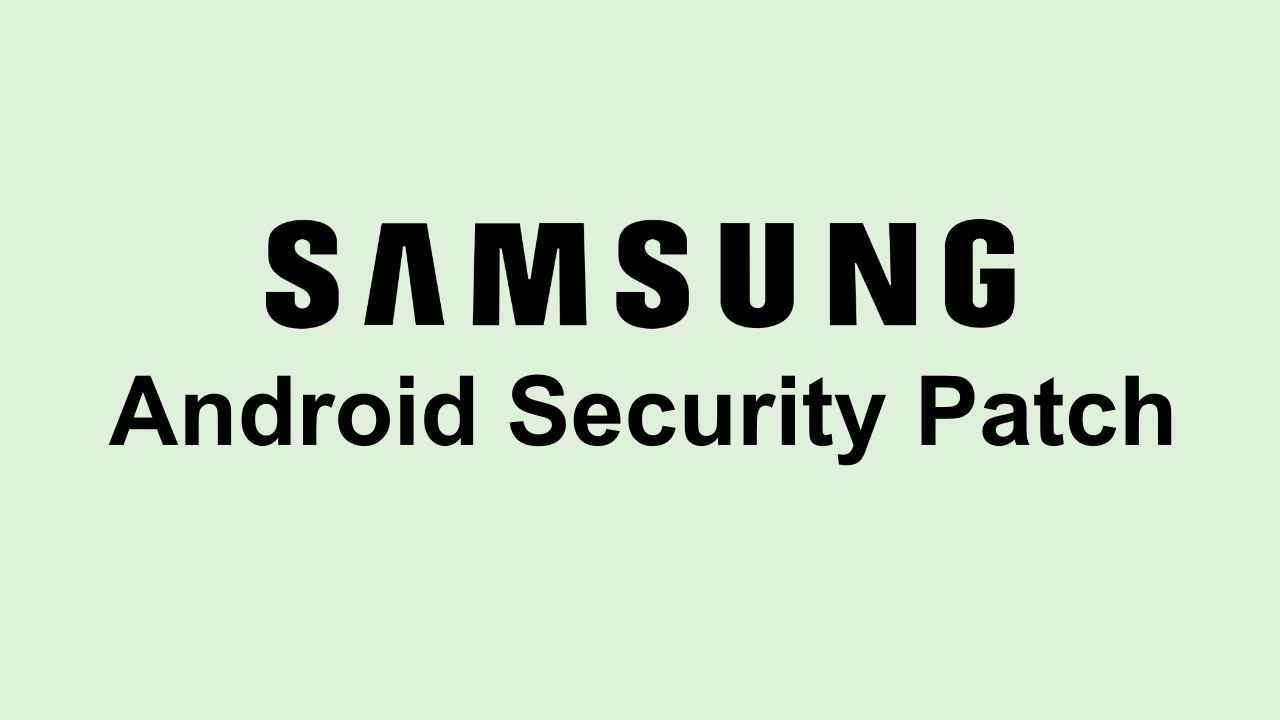 South Korean tech giant Samsung is popular for its time to time updates. After the release of One UI, Samsung promised us three/four years of major updates (Depending on update policy) and five years of security updates. So they are keeping their promises for sure. It's not even the end of February and they have started to roll out the last March security patch update!! Also Read: Samsung updates its Reminder and Galaxy Shop app in the latest version
Samsung was supposed to start rolling out this update from the first week of this month. Now, the July security patch update is available for several Galaxy smartphones. Also Read: Samsung One UI 5.0 Ineligible Device List
Samsung July 2022 Software Update
With the latest July 2022 security patch, 41 Samsung Vulnerabilities and Exposures were addressed. They concern aspects like Samsung Finder, Wearable Manager Installer, Contacts storage, the Messages app, Knoxguard lock, and more. You can find the complete list of fixes here.
Samsung security index (SSI), found in "Security software version", SMR Jul-2022 Release 1, includes all patches from Samsung and Google. Some of the SVE items may not be included in this package in case these items were already included in a previous maintenance release.
The Galaxy smartphones that are supposed to get the monthly security updates, will get the March 2022 security update as usual. Some of them are – Galaxy S10 series, Galaxy S20 series, Galaxy Note 10 series, Galaxy S21 series, Galaxy Note 20 series, Galaxy Z Fold series, Galaxy A50 series, Galaxy A52 series, Galaxy Z Flip series, and some other models as well.
Once Samsung releases any other official statements regarding this update, we will notify you immediately. So keep an eye on our website for more info.
Eligible Galaxy devices with five years of security updates include:
Galaxy S Series: Galaxy S22, S22+, S22 Ultra as well as Galaxy S21, S21+, S21 Ultra, S21 FE and upcoming S series devices
Galaxy Z Series: Galaxy Z Fold3, Galaxy Z Flip3 and upcoming Z series devices, Galaxy Z Fold 4, Galaxy Z Flip 4
Galaxy A Series: upcoming select A series devices
Galaxy Tablets: Galaxy Tab S8, S8+, S8 Ultra and upcoming Tab S series devices
Galaxy Watch: Galaxy Watch4, Galaxy Watch4 Classic and upcoming Galaxy Watch series devices
Here you can check update timeline:
Monthly Security Updates Models
Galaxy Fold, Galaxy Fold 5G, Galaxy Z Fold2, Galaxy Z Fold2 5G, Galaxy Z Fold3 5G, Galaxy Z Flip, Galaxy Z Flip 5G, Galaxy Z Flip3 5G
Galaxy S10, Galaxy S10+, Galaxy S10e, Galaxy S10 5G, Galaxy S10 Lite
Galaxy S20, Galaxy S20 5G, Galaxy S20+, Galaxy S20+ 5G, Galaxy S20 Ultra, Galaxy S20 Ultra 5G, Galaxy S20 FE, Galaxy S20 FE 5G, Galaxy S21 5G, Galaxy S21+ 5G, Galaxy S21 Ultra 5G, Galaxy S21 FE 5G
Galaxy Note10, Galaxy Note10 5G, Galaxy Note10+, Galaxy Note10+ 5G, Galaxy Note10 Lite, Galaxy Note20, Galaxy Note20 5G, Galaxy Note20 Ultra, Galaxy Note20 Ultra 5G
Enterprise Models: Galaxy A50, Galaxy A52, Galaxy A52 5G, Galaxy A52s 5G, Galaxy XCover4s, Galaxy Xcover FieldPro, Galaxy Xcover Pro, Galaxy Xcover5
Quarterly Security Updates Models
Galaxy S10, Galaxy S10+, Galaxy S10e, Galaxy S10 5G
Galaxy Note9
Galaxy A40
Galaxy A01 Core, Galaxy A21
Galaxy A02, Galaxy A02s, Galaxy A12, Galaxy A22, Galaxy A22 5G, Galaxy A22e 5G, Galaxy A32, Galaxy A32 5G, Galaxy A42 5G, Galaxy A72, Galaxy A82 5G
Galaxy A03, Galaxy A03s, Galaxy A03 core, Galaxy A13, Galaxy A13 5G, Galaxy A23, Galaxy A33 5G, Galaxy A73 5G
Galaxy M21 2021, Galaxy M31s, Galaxy M51, Galaxy M12, Galaxy M22, Galaxy M32, Galaxy M32 5G, Galaxy M42 5G, Galaxy M52 5G, Galaxy M62, Galaxy M13, Galaxy M23 5G, Galaxy M33 5G, Galaxy M53 5G
Galaxy F12, Galaxy F22, Galaxy F42 5G, Galaxy F52 5G, Galaxy F62, Galaxy F13
Galaxy Tab A7, Galaxy Tab A7 Lite, Galaxy Tab A8, Galaxy Tab Active Pro, Galaxy Tab Active3
Galaxy Tab S6 Lite, Galaxy Tab S7, Galaxy Tab S7+, Galaxy Tab S7 FE, Galaxy Tab S8, Galaxy Tab S8+, Galaxy Tab S8 Ultra
W21 5G, W22 5G
Enterprise Models: Galaxy A50
Biannual Security Updates Models
Galaxy A7 (2018), Galaxy A8 Star, Galaxy A8s, Galaxy A9 (2018)
Galaxy A10, Galaxy A10e, Galaxy A10s, Galaxy A20e, Galaxy A20, Galaxy A30, Galaxy A60, Galaxy A70, Galaxy A80, Galaxy A90 5G
Galaxy A11, Galaxy A21s, Galaxy A31, Galaxy A41, Galaxy A51 5G, Galaxy A71 5G
Galaxy A20s, Galaxy A30s, Galaxy A50s, Galaxy A70s, Galaxy A01, Galaxy A51, Galaxy A71
Galaxy J6+, Galaxy J8
Galaxy M10, Galaxy M10s, Galaxy M20, Galaxy M30, Galaxy M30s, Galaxy M40, Galaxy M01, Galaxy M11, Galaxy M21, Galaxy M31
Galaxy Tab A 10.5 (2018), Galaxy Tab A 8 (2019), Galaxy Tab A 10.1 (2019), Galaxy Tab A with S pen, Galaxy Tab A 8.4 (2020)
Galaxy Tab S4, Galaxy Tab S5e, Galaxy Tab S6, Galaxy Tab S6 5G
W20 5G
Wearable Models for Security Updates
Galaxy Watch4, Galaxy Watch4 Classic
"If you like this article follow us on Google News, Facebook, Telegram, and Twitter. We will keep bringing you such articles."