Google Gmail App New Update Improves Search Experience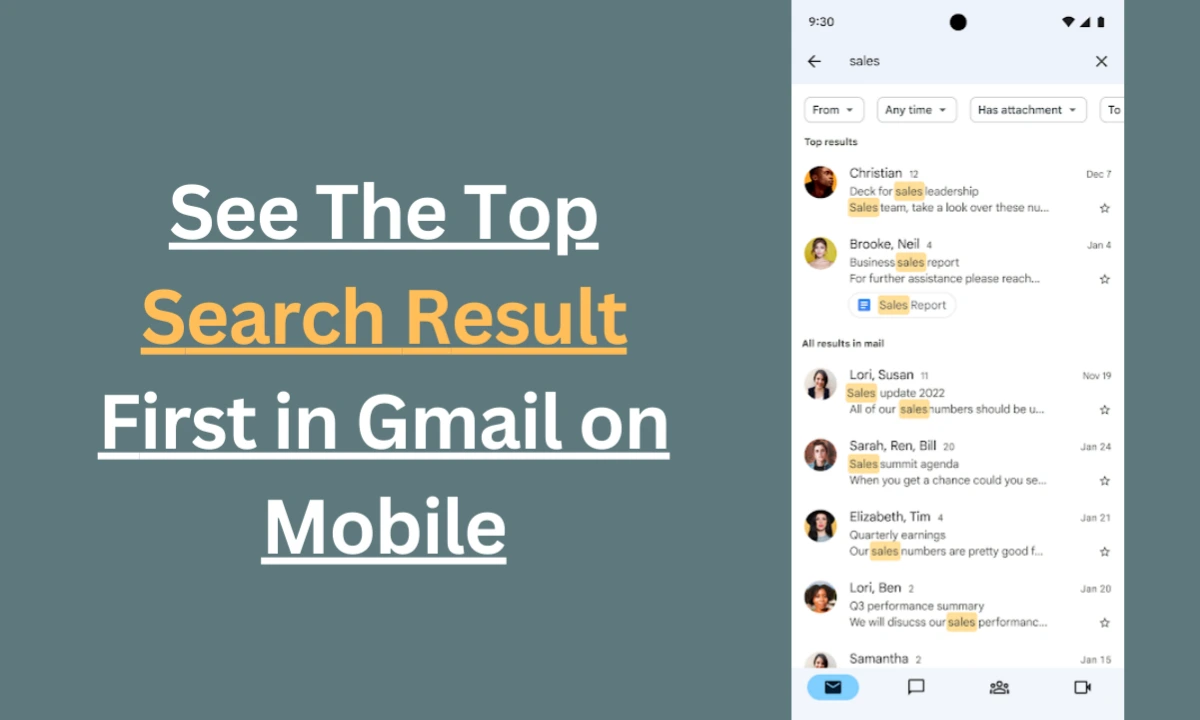 Google is working to make your Gmail more advanced than ever as it continues to add some new feature options for customers in your workspace. In the latest development, Gmail has improved the search experience on mobile.
Last week, Google announced in a blog post that it now offers new results in a search for the Gmail mobile app. If you haven't seen them yet, make sure you're using the latest version of the app. With a gradual rollout starting Friday, Google says the feature could take more than 15 days to reach all users.
Top results in search began rolling out on Gmail's mobile apps on Friday. This is a highly requested feature that gives you the most relevant information first to find specific emails or files quickly and easily. Also, this new feature is available to all Google Workspace customers and users with personal Google Accounts.
According to the changelog, this update improves the search experience in Gmail on mobile, helping you find what you're looking for with less effort. Moreover, this feature is based on machine learning models that will use the search term, most recent emails, and other relevant factors to show you the results that best match your search query.
In addition, these results will now appear at the top of the list in a dedicated section, with all results sorted by recency after that. First, launch the Gmail app on your mobile device, go to the Gmail search bar, and type in relevant keywords that best match your search query.
If you like this article follow us on Google News, Facebook, Telegram, and Twitter. We will keep bringing you such articles.