OnePlus 10 Pro Users Facing Some Bugs & Issues After OxygenOS 13 [Jan 31, 2023]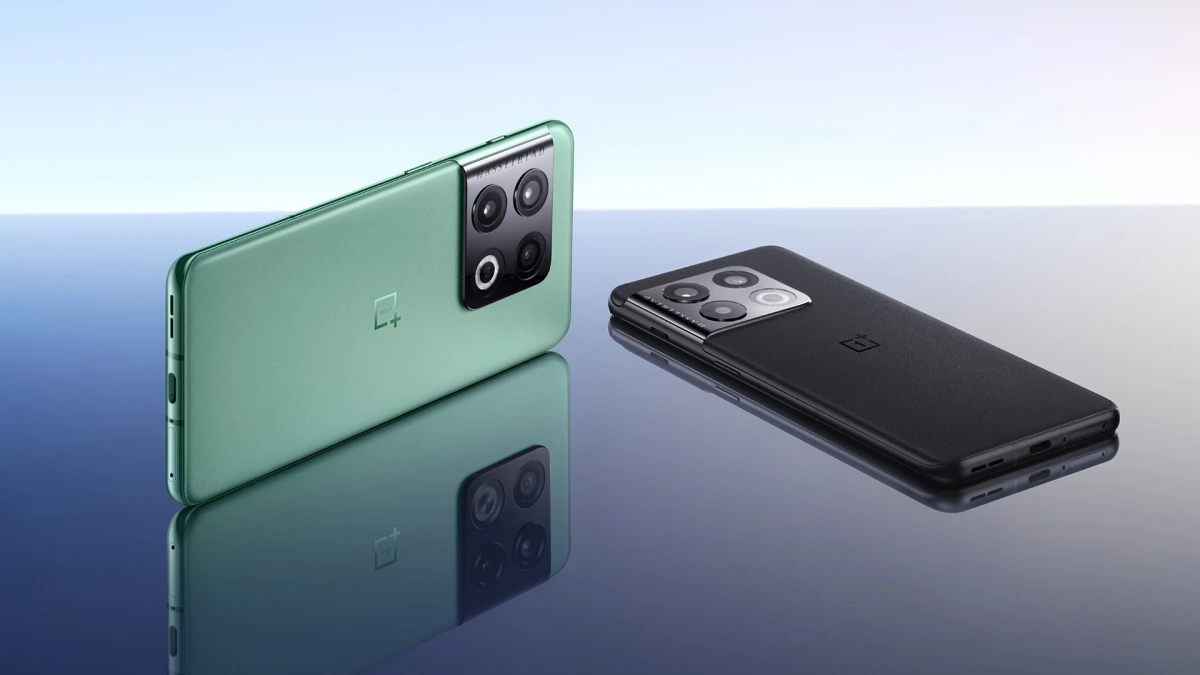 In April 2022, OnePlus released  OnePlus 10 Pro, with top-end specifications like a 120Hz display, Android 12, OxygenOS 12.1 (Globally), and ColorOS 12.1 (China), and an all-new Snapdragon 8 Gen 1 processor and 5000mAh battery and more.
This year, Company introduced OnePlus 11; the device is already released in the Chinese market and on Feb 07, 2023, at the Cloud event, it will release in India with a few other devices like OnePlus TV, OnePlus 11R, OnePlus tablet and more. 
As you know, OnePlus already released OxygenOS 13 based on the Android 13 Stable update and December 2022 update for its OnePlus 10 Pro device with many other devices like the OnePlus 10T, OnePlus 8 series, OnePlus 9 series, and more . However, the device is still struggling for January 2023.
Despite of so many new features and advanced OS versions, this device faces many issues in all regions. We have made a table below defining the problems with the OnePlus community and tweet links . 
| | |
| --- | --- |
| Date | Issue- OnePlus 10 Pro |
| Jan 30, 2023 | user informed UI is full of bugs Getting notifications while on DND Incoming calls not showing on the screen. Click here |
| Jan 26, 2023 | Facing issue with Wi-Fi, it automatically turns on. Click here |
| Jan 25, 2023 | facing issue with hotspot, Internet not working on Laptop. Click here |
| Jan 10, 2023 | Camera issue portrait mode not working properly. Click here for more info |
| Jan 09, 2023 | facing camera, battery, display and more issues after Android 13. Click here for more info |
| Jan 08, 2023 | Gesture not working. Click here for more info |
| Jan 08, 2023 | Dolby Atmos is not responding after OxygenOS 13. Click here for more info |
| Jan 07, 2023 | Portrait mode issue after Android 13 update. Click here for more info |
| Jan 06, 2023 | Phone is not vibrating in pocket after Android 13. Click here for more info |
| Jan 06, 2023 | OnePlus Health problem. Click here for more info |
| Jan 04, 2023 | OTG headphone gets disconnects after every 10 min. Click here for more info |
| 19, Dec 2022 | Charging isssue after OxygenOS 13.Click here for more info |
| 16, Dec 2022 | Can't play video after OxygenOS 13. Click here for more info |
| 16, Dec 2022 | Becoming hot during a photoshoot/ video shoot. Click here for more info |
| 13, Dec 2022 | Battery backup reduced after OxygenOS 13. Click here for more info |
| 10, Dec 2022 | Not detecting my sim card after OxygenOS 13. Click here for more info |
| 10, Dec 2022 | Unable to use zooming option after OxygenOS 13. Click here for more info |
| 08, Dec 2022 | Facing issue with USB Tethering and Hotspot. Click here for more info |
| 05, Dec 2022 | Phone hang while calling accepting video call in Instagram. Click here for more info. |
| 26, Nov 2022 | Getting problem in Whatsapp Widget after OxygenOS 13. Click here for more info |
| 03, Nov 2022 | Randomly Auto Reboot issue. Click here for more info |
| 25, Oct 2022 | Facing fingerprint sensor issue. Click here for more info |
| 09, Oct 2022 | Battery draining issue. Click here for more info |
| 13, Sept 2022 | Heating & Lagging issue. Click here for more info |
| 13, Sept 2022 | Phone is heating on just normal usage. Click here for more info |
| 11, Sept 2022 | Apps won't stay opened in the background (OxygenOS 12.1). Click here for more info |
| 27, August 2022 | Battery draining issue after OxygenOS 12.1. Click here for more info |
| 20, August 2022 | Having issues with phone call. Click here for more info |
| 18, August 2022 | Problems downloading the OnePlus launcher. Click here for more info |
| 18, August 2022 | In OnePlus 10 pro i am facing an issue when configuring my work profile. Click here for more info |
| 17, August 2022 | WhatsApp backup not working in OnePlus 10 Pro. Click here for more info |
| 17, August 2022 | Assigning a special ringtone to a contact doesn't work, the selected ringtone is not being saved. For more info click here |
| 30, July 2022 | Battery backup problem. Click here for the link |
| 30, July 2022 | Mostly Phone call bubbles are stuck on the screen after the call ended. Click here for the link |
| 27, July 2022 | Installation problem. Click here for the link |
| 23, July 2022 | Internet chip disconnecting issue. Click here for the link |
| 23, July 2022 | Battery draining fast issue. Click here for the link |
| 21, July 2022 | Camera is lagging while recording the video. Click here for the link |
| 19, July 2022 | Facing a problem in activation. Click here for the link |
| 18, July 2022 | Videos are lagging on OTT platforms. Click here for the link |
| 18, July 2022 | Videos are lagging on OTT platforms. Click here for the link |
| 17, July 2022 | Refresh rate issue. Click here for the link |
| 16, July 2022 | The system launcher is not showing any cache memory. The notification drawer stuck. Games are not running on wifi. Click here for the link |
| 14, July 2022 | Phone is Heating, and the battery draining fast issue. Click here for the link |
| 13, July 2022 | While playing the game, the app is getting crashed and the phone is getting hot. Click here for the link |
| 12, July 2022 | Battery draining issue. Click here for the link |
| 10, July 2022 | Battery draining issue. Click here for the link |
| 30, June 2022 | Gaming is crashing and freezing. Click here for the link |
"If you like this article follow us on Google News, Facebook, Telegram, and Twitter. We will keep bringing you such articles."